The App Hub is a central place to easily browse, connect, customize, and manage all of your 3rd-party app integrations. With the agile and flexible App Hub, you can view all of your existing connections in one place and add new connections.
The App Hub has a growing list of pre-built integrations that you can seamlessly add and start using in minutes. You can also integrate with a custom app without any additional coding required.
The pre-built integrations are easy to set up and use. To configure an app, simply add an adapter for the app and provide the app level configuration details, such as authentications and permissions. Once the authentication credentials are validated, you can immediately take advantage of these integrations throughout the Blueshift platform.
To access the App Hub, click the Apps icon in the left navigation.
You can view and manage your apps from the My Apps section. You can also Explore the entire catalog of pre-built integrations and add Custom Apps if required.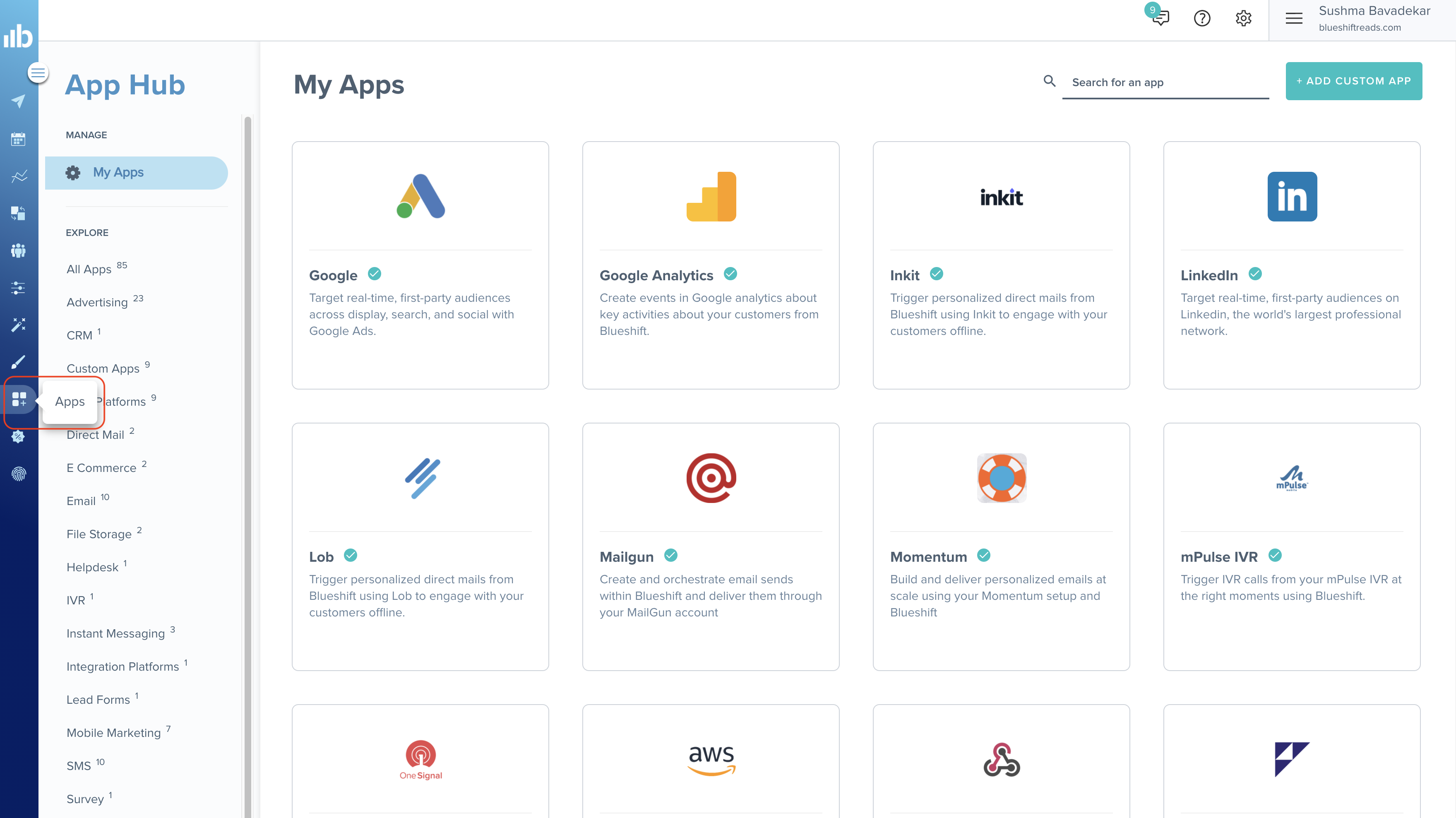 The following pre-built integrations are available for you to use in your campaigns and to import and export data.