The Inkit integration with Blueshift through its webhook provides the ability to send direct, physical mails to your customers through the postal service. You need an authorization header from your Inkit account that you need to specify to use this template. You can get the authorization header from the API/integration section of your account settings.
The Authorization Header field contains the authorization key and value. For example, the Authorization Header field contains Authorization: Inkit 1234SomeRandomHashValue1234. In this case, Authorization is the key, and Inkit 1234SomeRandomHashValue1234 is the value.
Copy the key and the value, and paste it in the Auth Header Key and Auth Header Value fields respectively of the Cloud App template in the Blueshift app.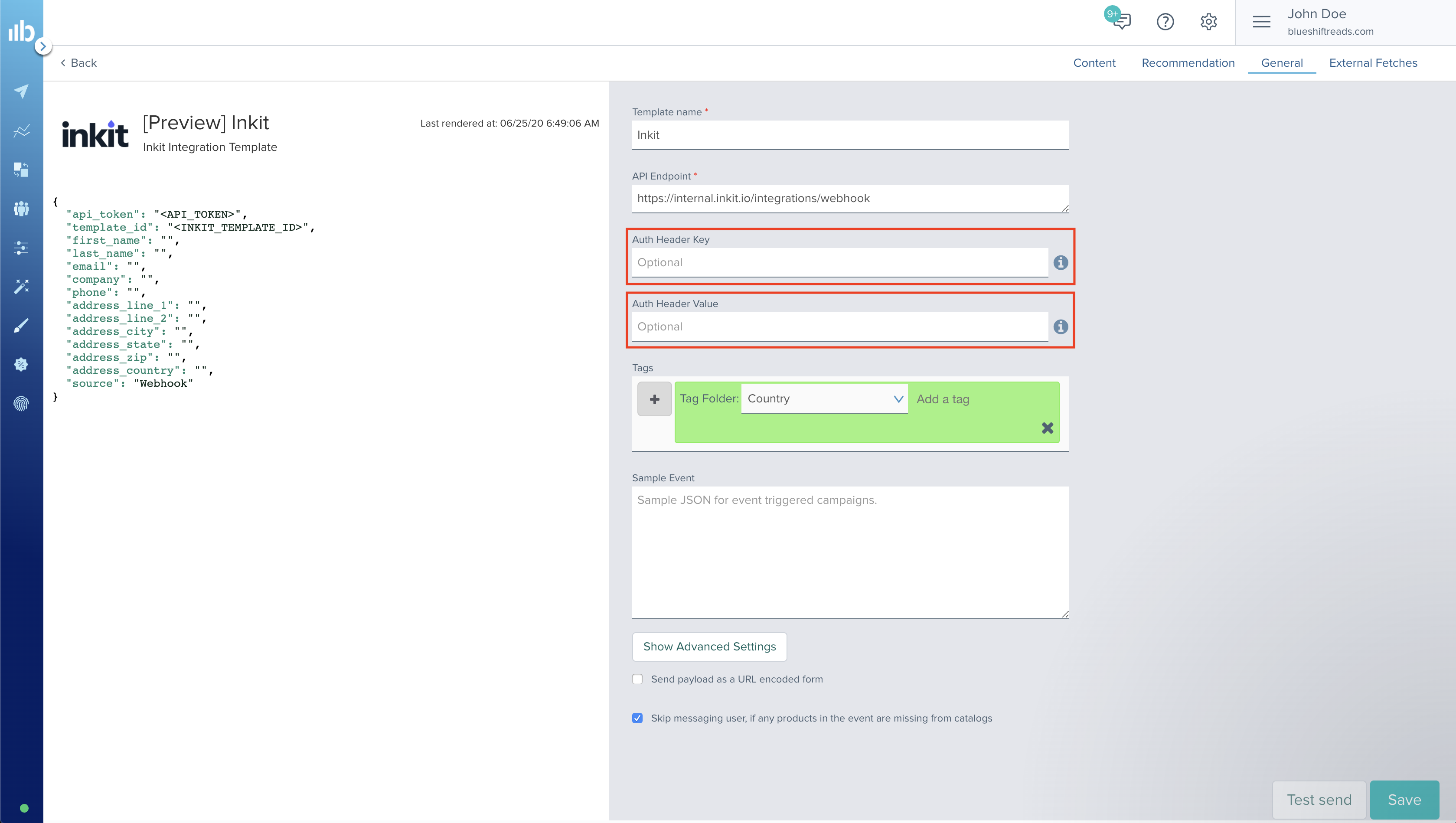 In addition, Inkit needs two values in the JSON payload:
Template ID: You can get the template ID from the

templates page. Click on the three dots against the template that you want to use and then click Copy ID. For more information, see General Webhook Integration on their documentation.
API Token: You can get the API token from your Inkit account settings (the same location where you got the authorization header).
After you get these values:
Click Content to edit the template.



Replace the dummy values of the JSON with the values that you get from Inkit.


Click Save.