You can set up an S3 location with Blueshift to store data that our platform generates.
For example, the Attribute and Recommendations Syndication, by default, has the option to upload the final CSV file to the Blueshift Customer bucket in AWS. This is where all of Blueshift's reporting gets uploaded. However, if you want to upload the final CSV file to another S3 location, you can specify the location in the integration settings: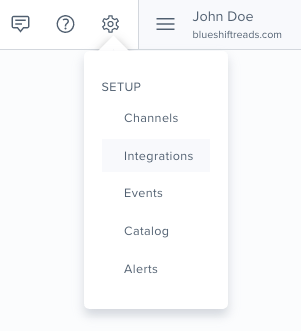 Click the settings icon on the top right.
Click Integrations to access your integrations
Under File Storage, you can either select Amazon S3 or SFTP and enter the appropriate settings: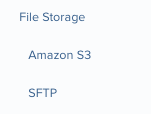 If you select Amazon S3, click + ADAPTER to add a new Amazon S3 adapter and provide the following details: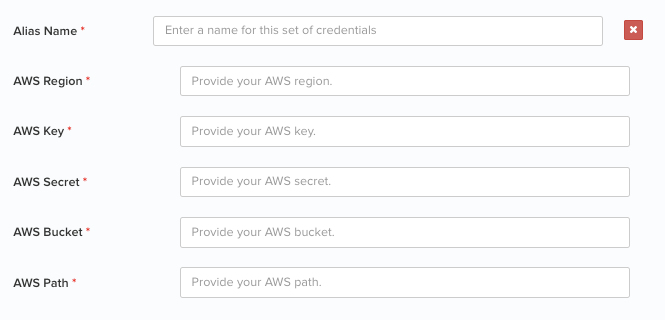 Alias Name: Specify an alias name of the adapter for identification purposes. You can use this alias name to select this particular S3 location in the Syndication editor.
AWS Region: Specify the AWS region where the S3 bucket resides.
AWS Key:

The Access Key ID that we use to export the data to your S3 bucket.
AWS Secret: The Secret Access Key that we use to export the data to your S3 bucket.
For more information on the Access Key ID and Secret Access Key, see

Programmatic access on AWS documentation.
AWS Bucket: Provide the URL to your S3 bucket.
AWS Path: Specify the path on the S3 bucket where you want us to store the files.