In order to get most out of Blueshift's features, you need to add "Events" that track user interactions on your website & apps. Blueshift provides various ways to track events:
We recommend that you track the following events for your users:
pageload
identify
search
view
add_to_cart
purchase
Once integrated, you can view Event stream here. You will also be able to look at errors and download the error log.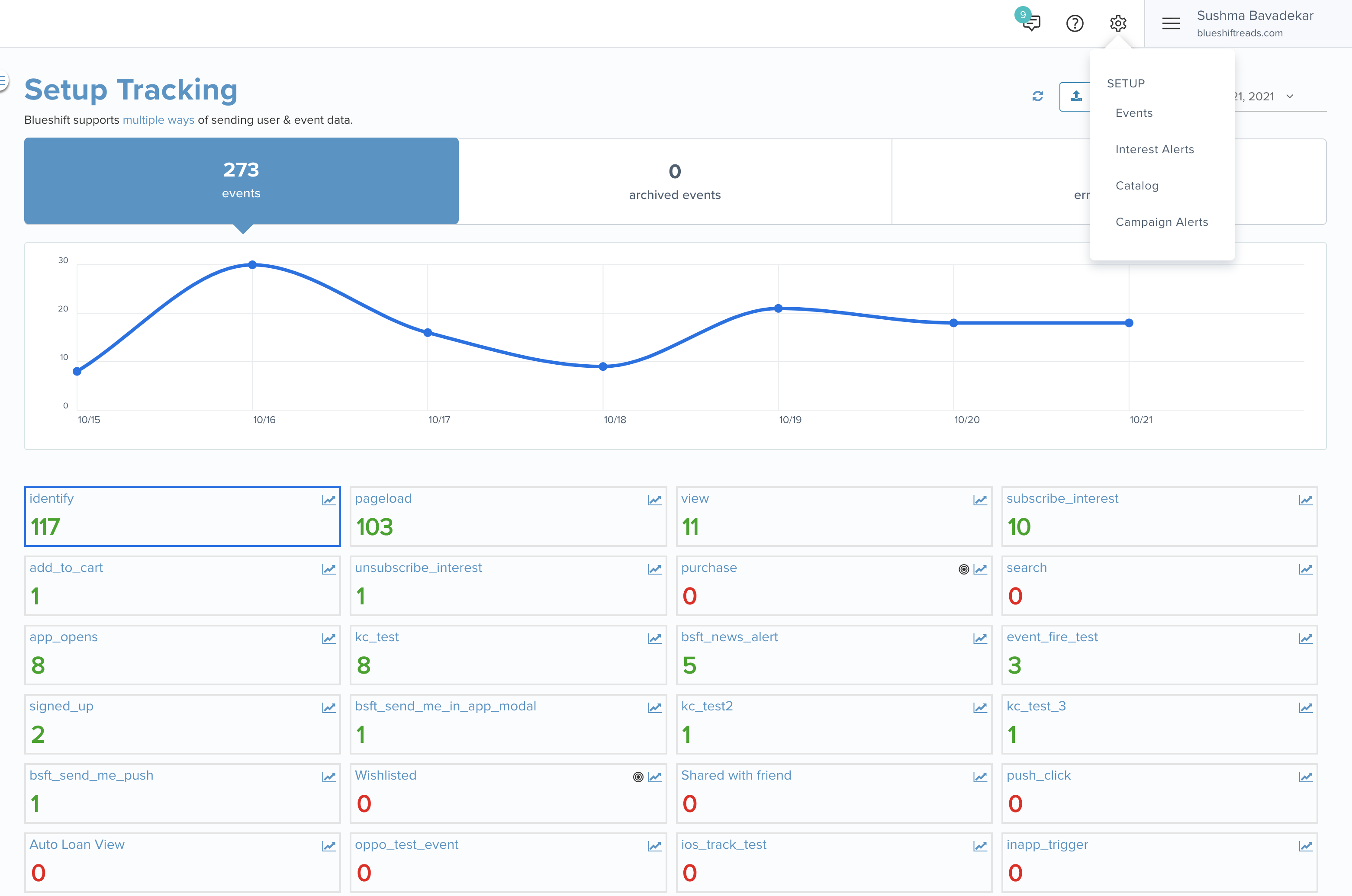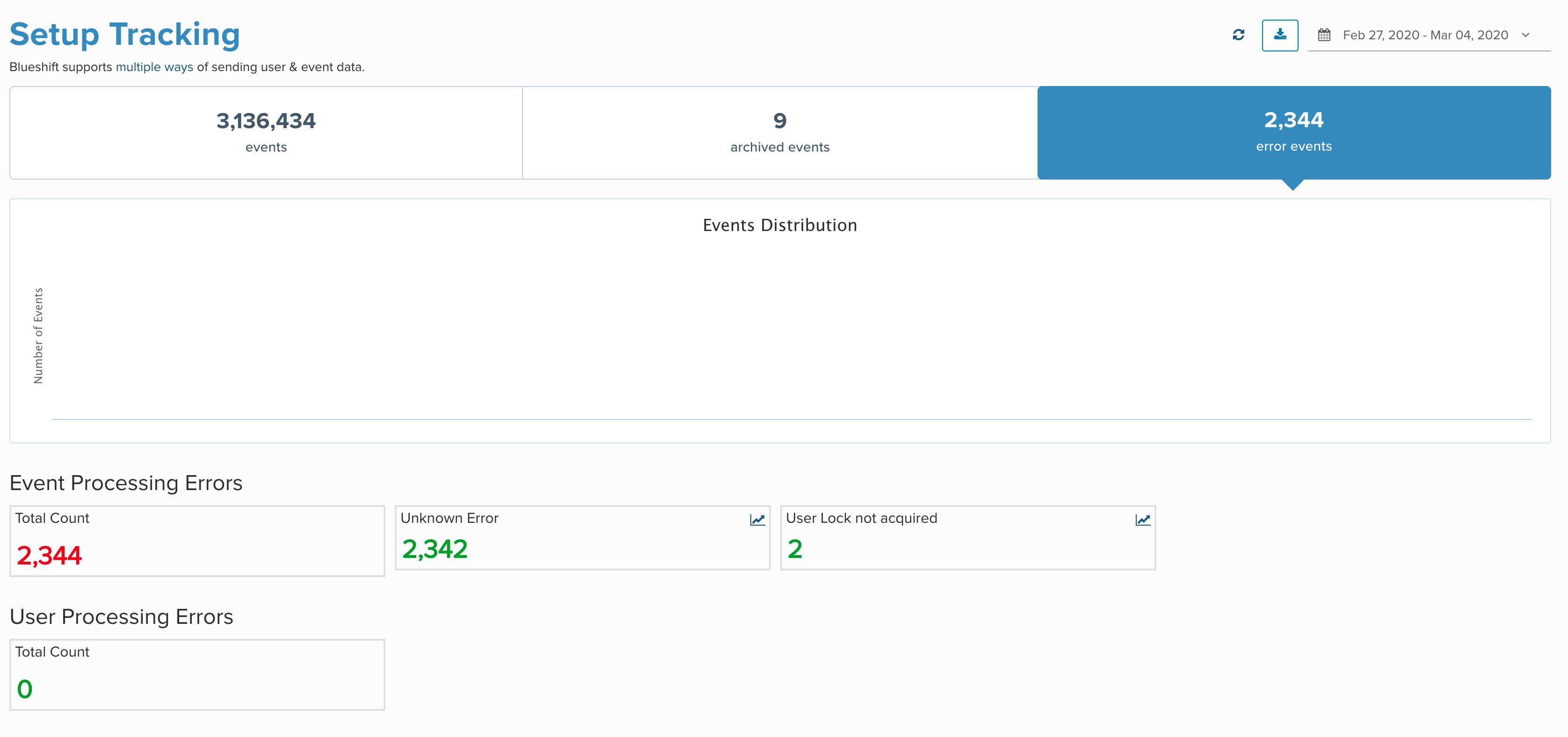 Tip
You can also click on an individual event in the click stream page to view the tracking code, as well as example of last event recorded.