In order to get most out of Blueshift's features, you must add "Events" that track user interactions on your website & apps. Blueshift provides various ways to track events:
Event data is associated with customers based on unique profile identifiers.
We recommend that you track the following events for your users:
pageload
identify
search
view
add_to_cart
purchase
For more information, see Tracking your sites or apps events.
You can also add custom events and use them as custom goals for campaign attribution.
You can view the Event stream by going to Setup > Events.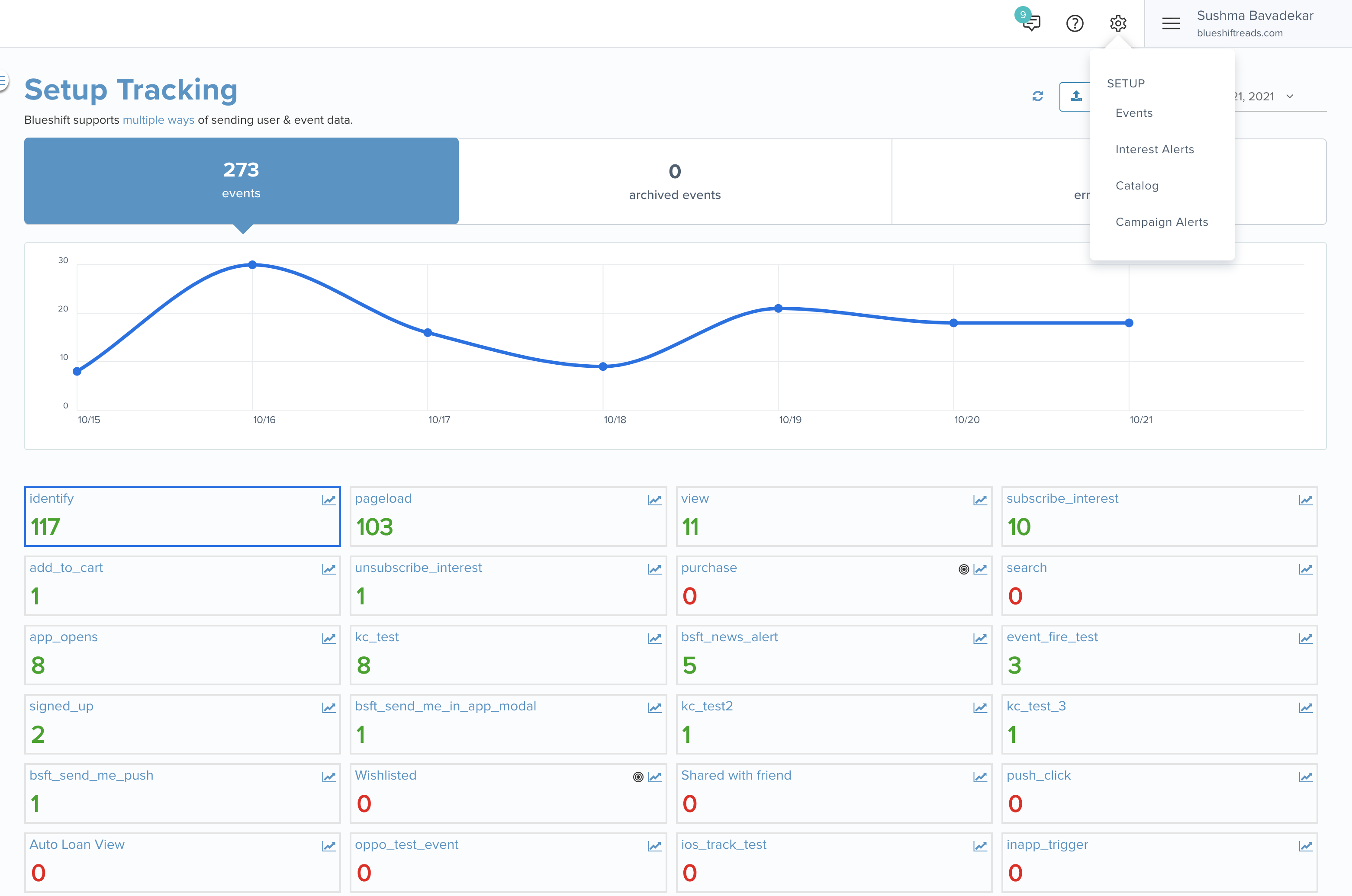 When you view the events stream, you can also look at errors and download the error log.
Go to the error events tab and click Export error data to download the error log.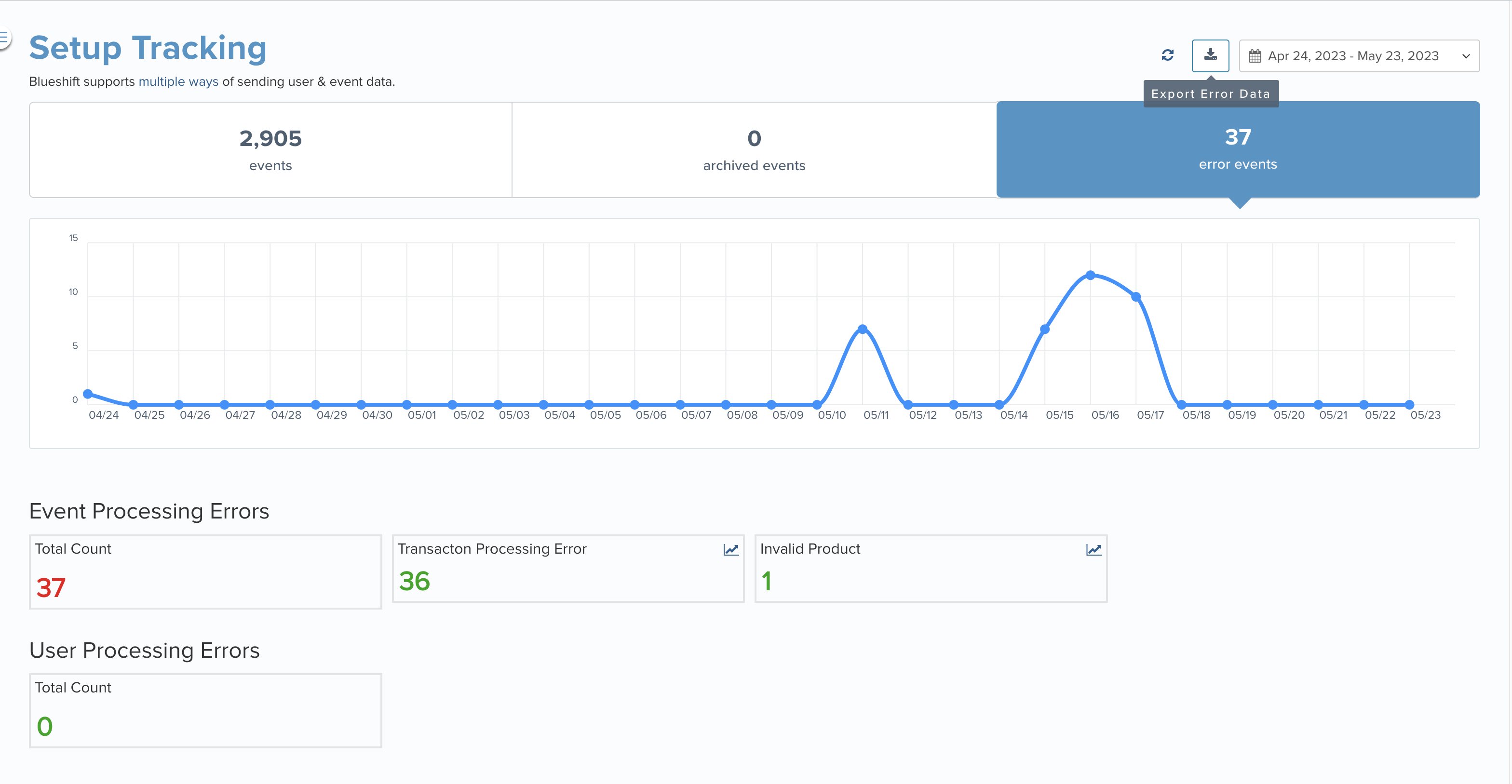 Click on an individual event in the click stream page to view the tracking code, as well as example of last event recorded. You can also view any event triggered campaigns that are associated with this event.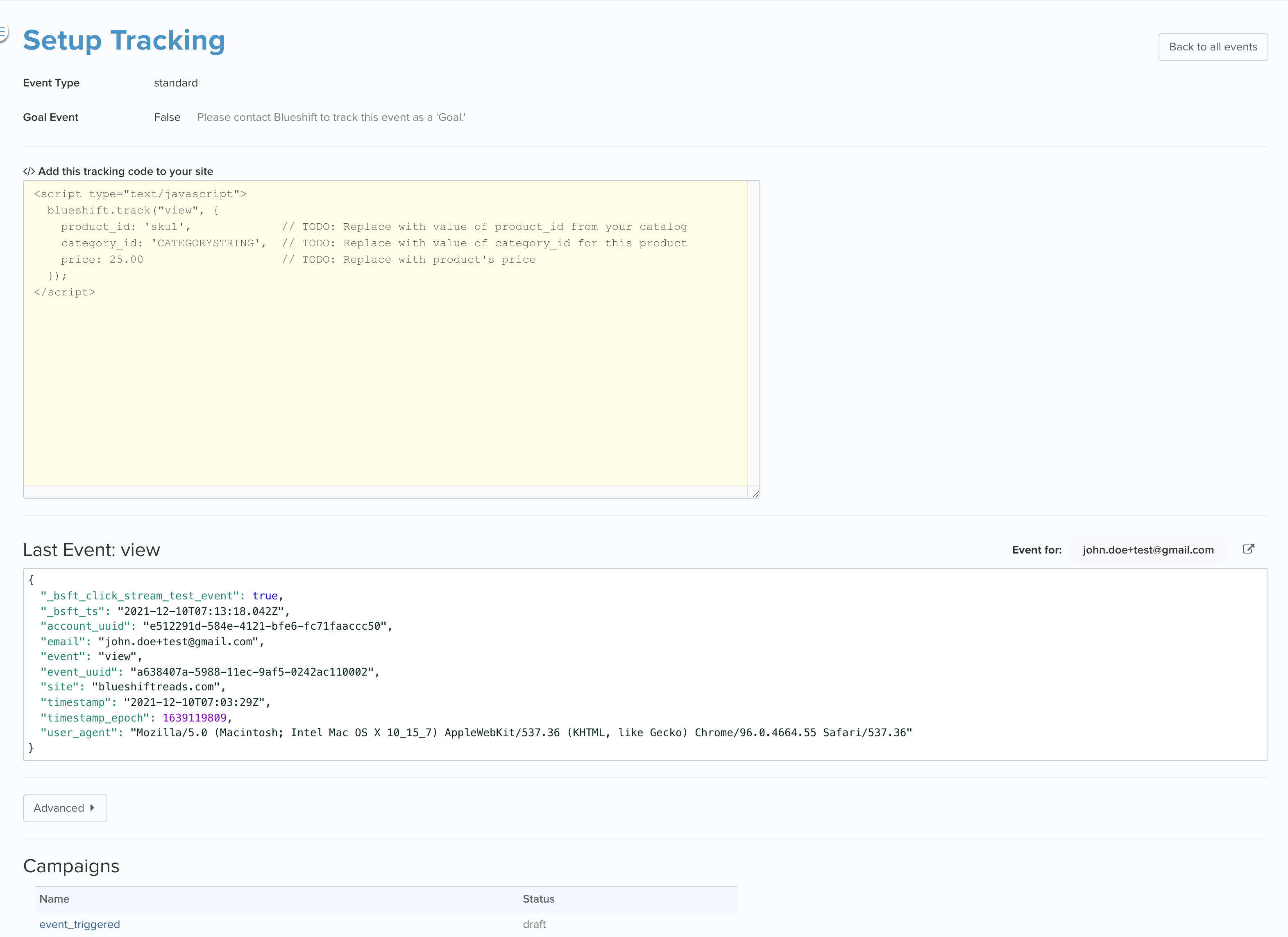 You can publish an event for testing purposes. For example, to test an event triggered campaign.
To publish an event, complete the following steps:
On the Setup Tracking page for the event (where you view the individual event), click Advanced.
Enter the information for the attributes for the event. Click +attribute to add more attributes.
You can view the event data that will be published.
Click Publish.
When you refresh the page, this event will be seen as the Last Event. Any campaigns associated with this event are also triggered.