Click on an individual custom event in the event click stream page to view details for the event.
Enable User Updates

: Checking this box will allow the custom event to update the user. We generate an identify call in the backed, which will update the user attributes.

Whitelist Attributes for User Update

: By default we allow only user identifiers (customer_id, email, cookie, device_id). If you want to allow other event attributes, you would need to whitelist them here.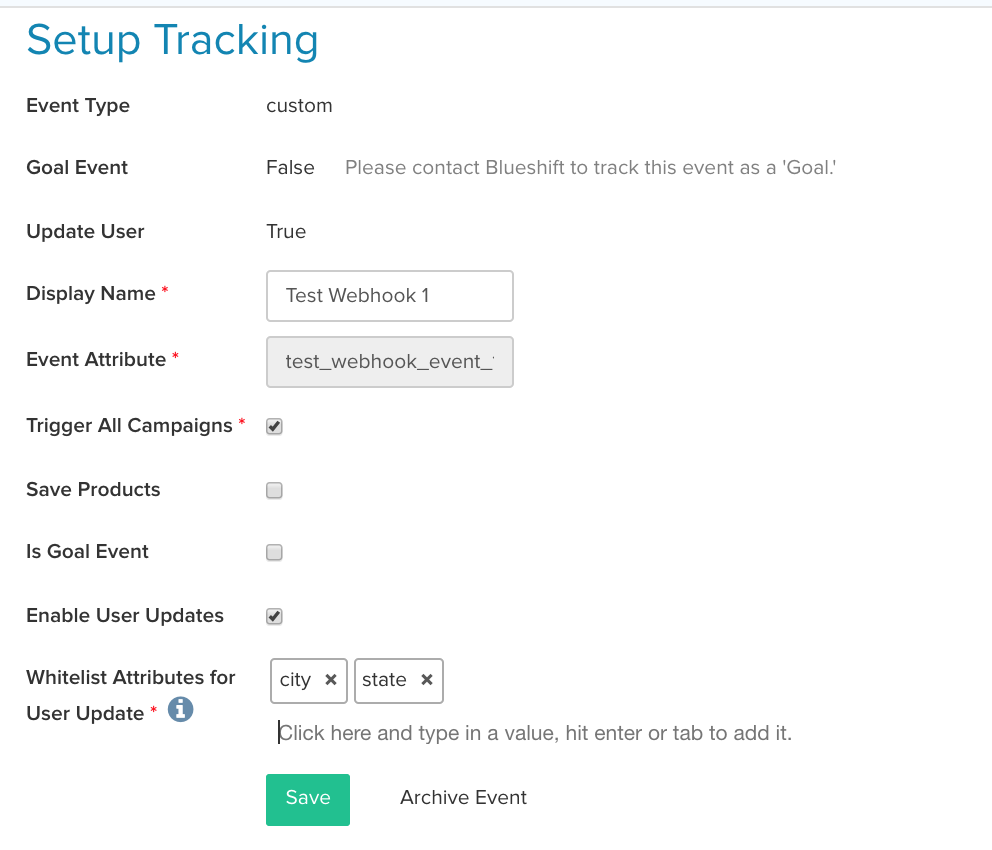 *Note: To whitelist any attribute for events, please reach out to support@blueshift.com