Blueshift creates unified, comprehensive customer profiles by aggregating data from across all customer touchpoints. You can easily search and access a customer profile within the Blueshift UI based on any customer attribute. The customer profile is intuitively organized into sections. You can view campaigns sent to customers and all customer activity in these sections. You can also apply filters to find specific activities.
For a detailed list of customer attributes, see Customer attributes and types.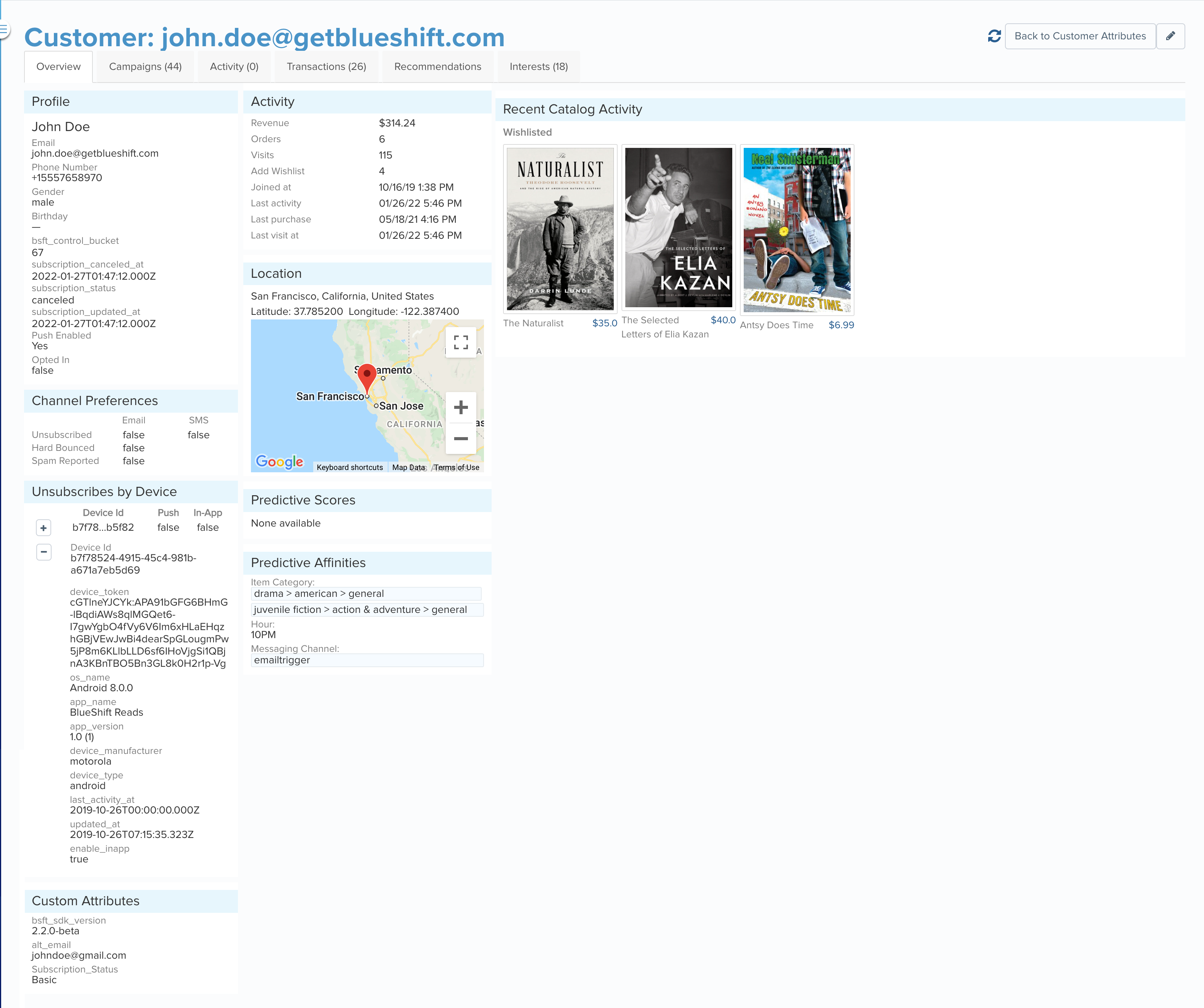 Overview
View standard and custom customer identifiers, key lifetime statistics, predictive statistics, mobile device IDs (and subscription to push notifications on each device), and visual representation of recent activity with your content/products.
Campaigns

View a history of all the messaging activity and engagements across all marketing campaigns sent to the customer.

You can filter campaign activity by channel, campaign, template, and trigger to find a specific campaign activity.

Activity

View customer activity and events. For example, view, purchase, add_cart, search, and so on.

You can also filter the event data by event attribute to find a specific event.

Transactions

View a history of the customer's transactions. For example, orders, subscriptions, and so on.

You can filter by transaction events to find a specific event.

Recommendations

Provides a preview of 1:1 personalized recommended content/products that are derived from our predictive recommendation engine.

You can filter by a specific recommendation scheme.

Interests
View topics that the customer has subscribed to.