With the basic segment builder, you can use segmentation filters and logical grouping to build your target segment. You can also use reference segments in your basic segment.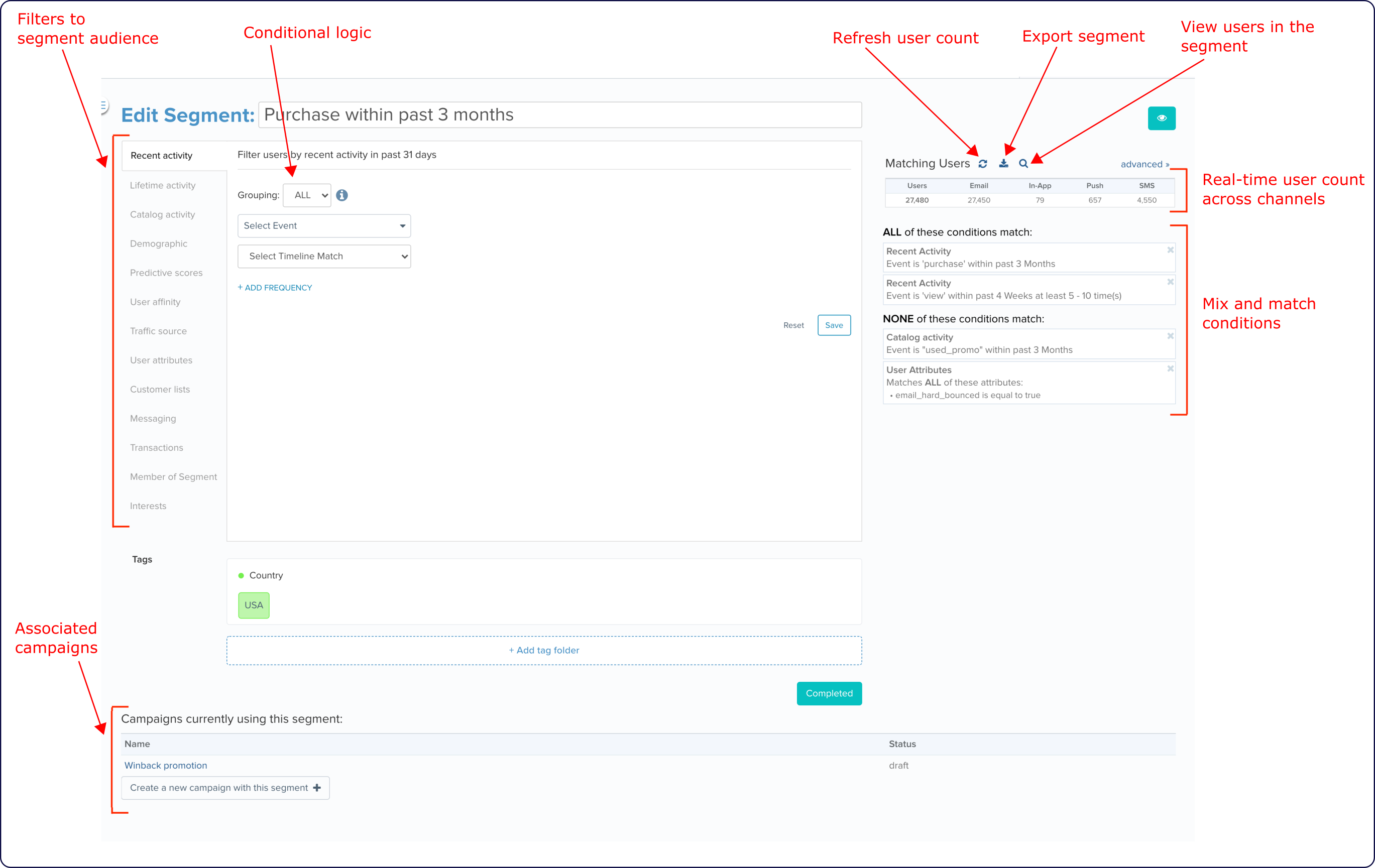 Conditions are the logical building blocks of a segment. Segments are composed of one or more conditions. Each condition describes a particular activity and/or set of attributes, which a user must match in order to be included in the segment. The type of search you can run for an attribute is determined by the attribute type. For more information about operators supported for filtering, see Conditional operators for various data types.
When a condition is added to a segment, it has to belong to a logical grouping. There are three possible groups - ALL, ANY, and NONE.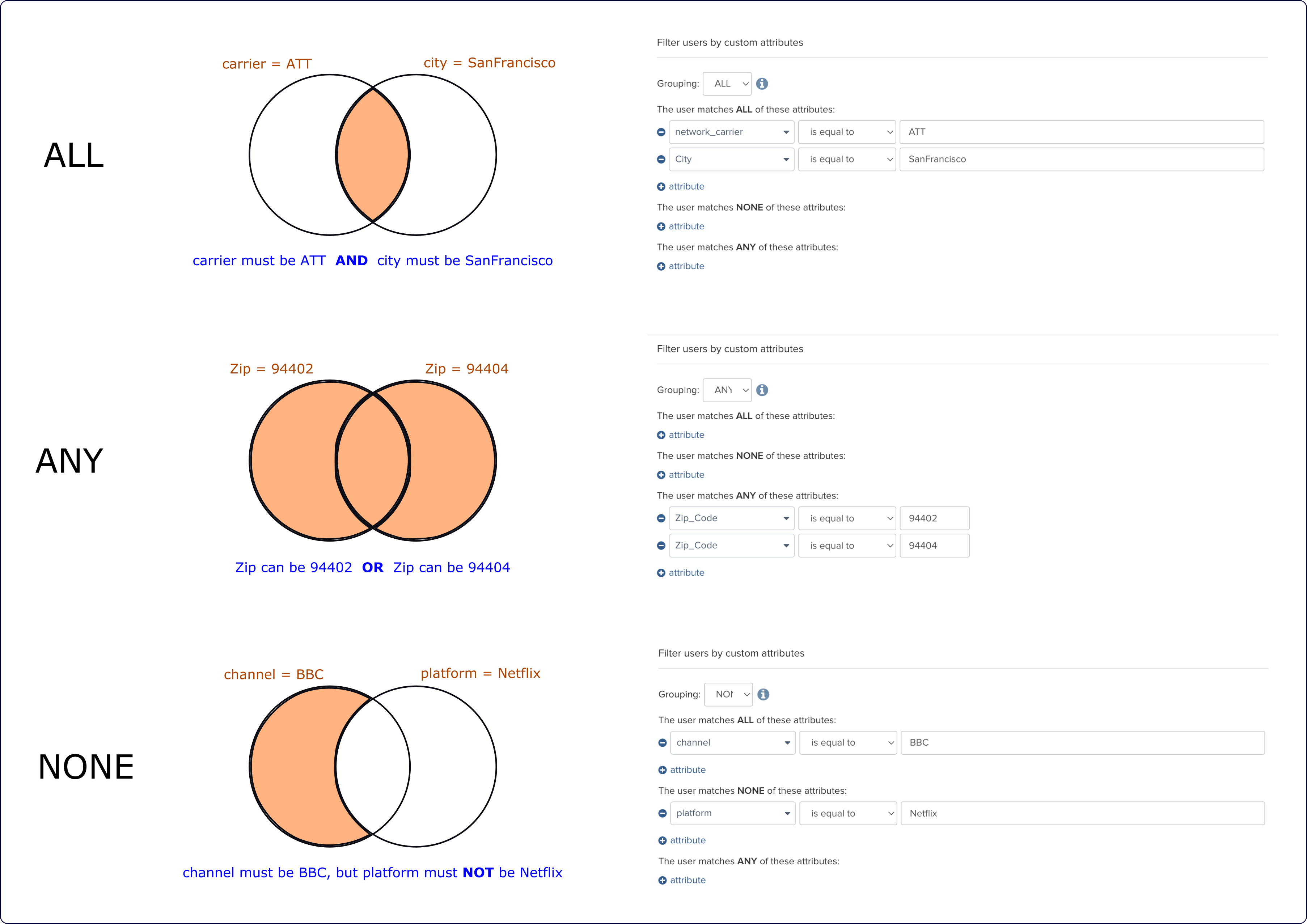 Blueshift has an array of filters that you can use to create segments that target the right users based on specific features and attributes. For more information, see Segment filter categories.
To create a basic segment, complete the following steps:
Go to the Segmentation index page and click +SEGMENT.

Select Basic Segment as the Type of Segment.
If available, select the Users option to segment on.
Add a segment Name.
Click Create Segment.
Configure the required logic.
You can also include a referenced segment.
Save the segment.
The segment membership count shows the number of matching users. The segment count displayed might not be the latest count. Click Refresh user counts to get the latest segment membership count.