Blueshift also allows you to export segment membership. This can be done two ways:
While not used frequently, you can also export the list of users in a particular segment (at that moment) by clicking on the export icon within the segment. Once processed, you will receive an email from Blueshift with a link to the exported file.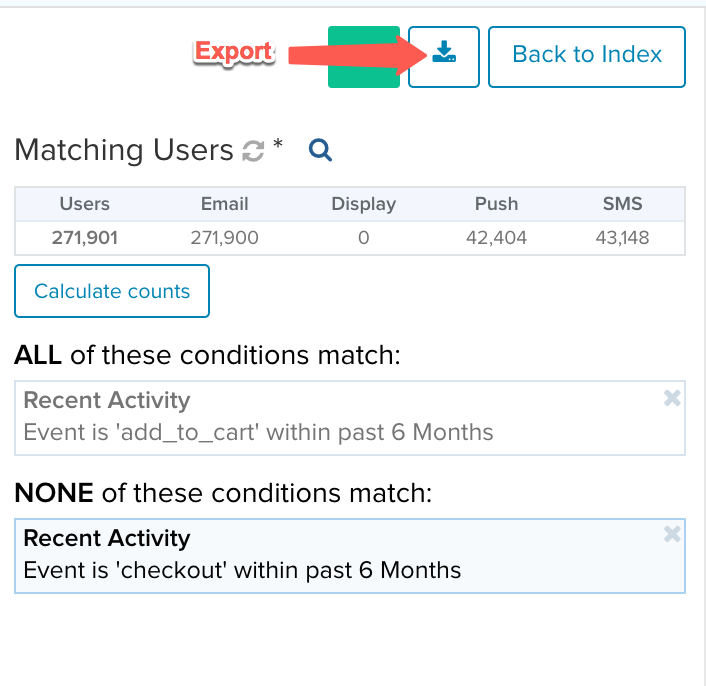 The file contains all standard and custom attributes of users in that specific segment. You will not be able to customize/pre-select columns with this option.

You can export segments from Blueshift on a regular cadence in to S3 as csv files for use in your custom workflows or for integration with your data warehouse. The exported segment file can include user attributes as well as content recommendations.
Step 1 - Modify Segment Settings
Select the gear icon in the top right of the Segment dashboard

Step 2 - Specify and save user and product attributes to export
Note that these settings are universal and cannot be set per segment.
Step 3 - Schedule Segment Export
Click on the dropdown menu of the specific segment and choose Schedule Report. You are taken to the Schedule Segment Report screen to define export schedule and other items. Once completed, you can either save as draft or schedule the export to S3. You will receive an email once the file has been uploaded to the appropriate S3 folder.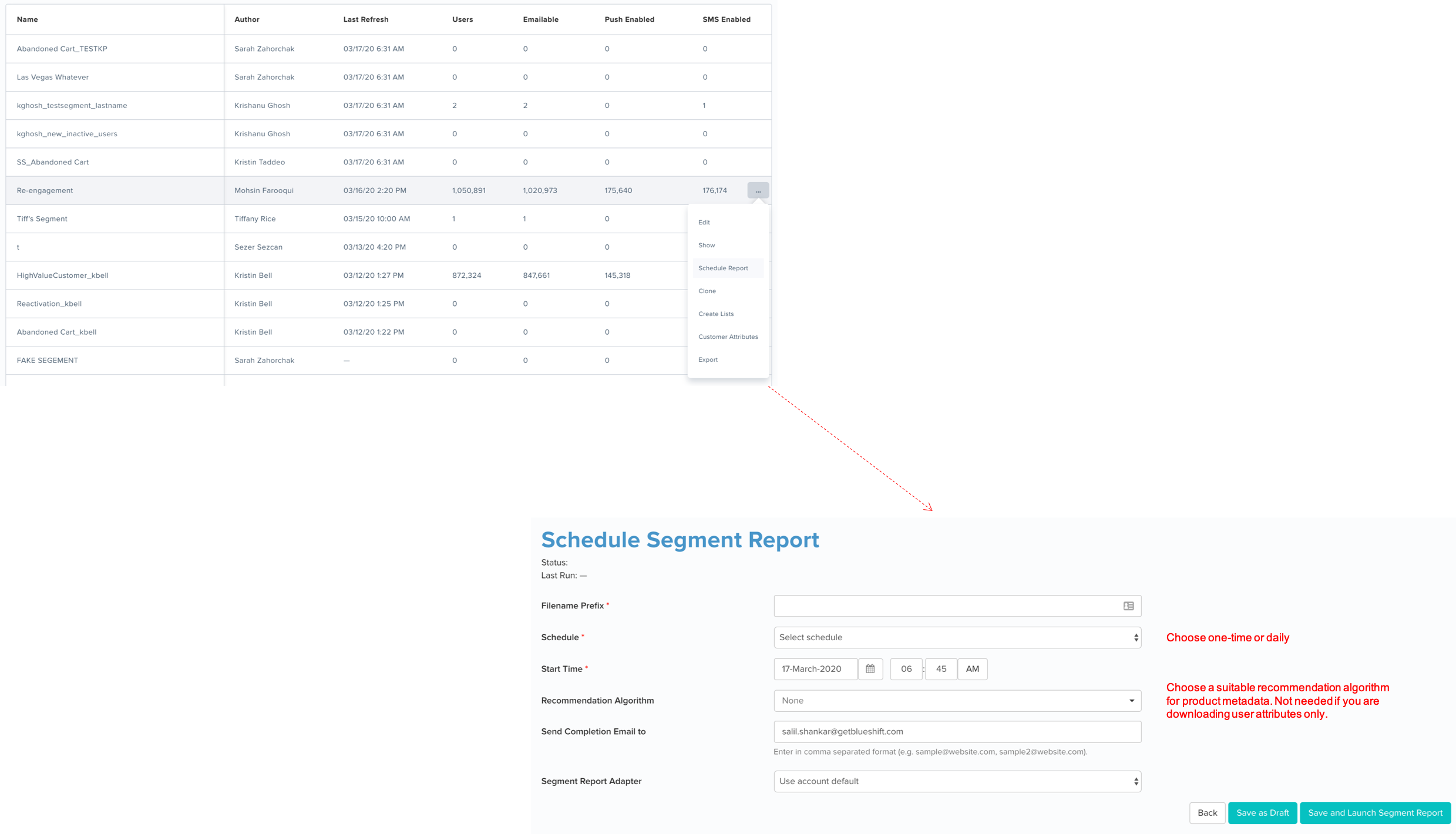 Sample S3 Export File - contains user and product attributes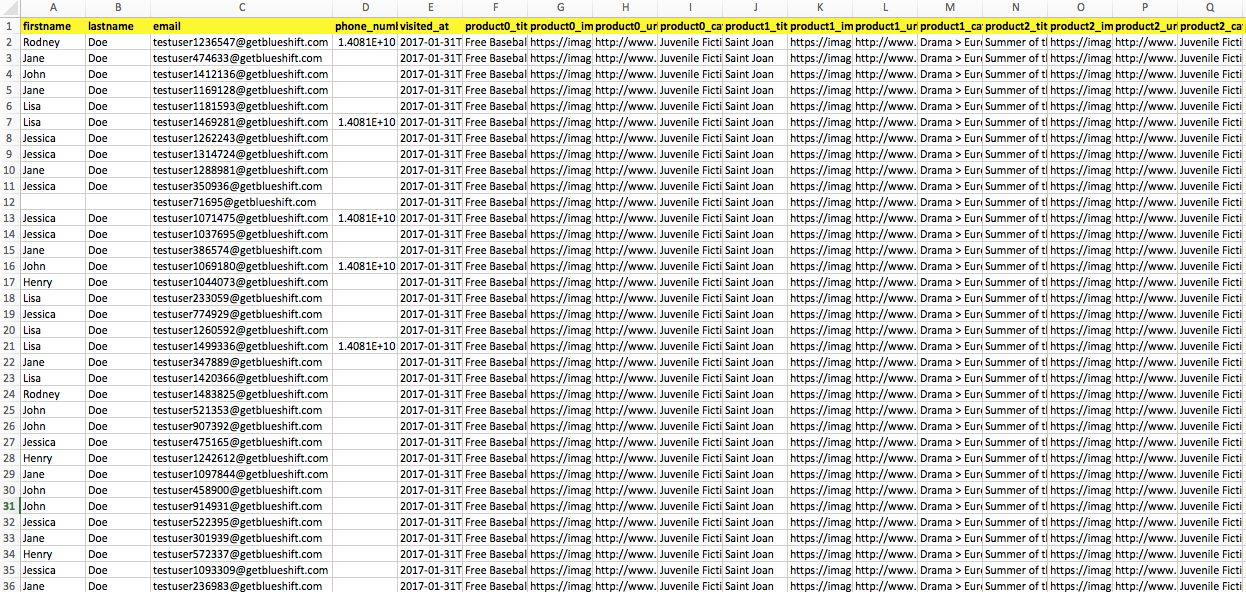 You can also view and sort all segments that have an export scheduled in the Segment dashboard.