A cart abandonment occurs when a user/visitor adds items to their cart, but does not follow through on the purchase. The overall intent here is to bring them back to your site to finish the purchase.
If you would like to control the number of users who enter the campaign for abandoned carts per day, you can honor the messaging limits and/or set this up as a segment triggered campaign.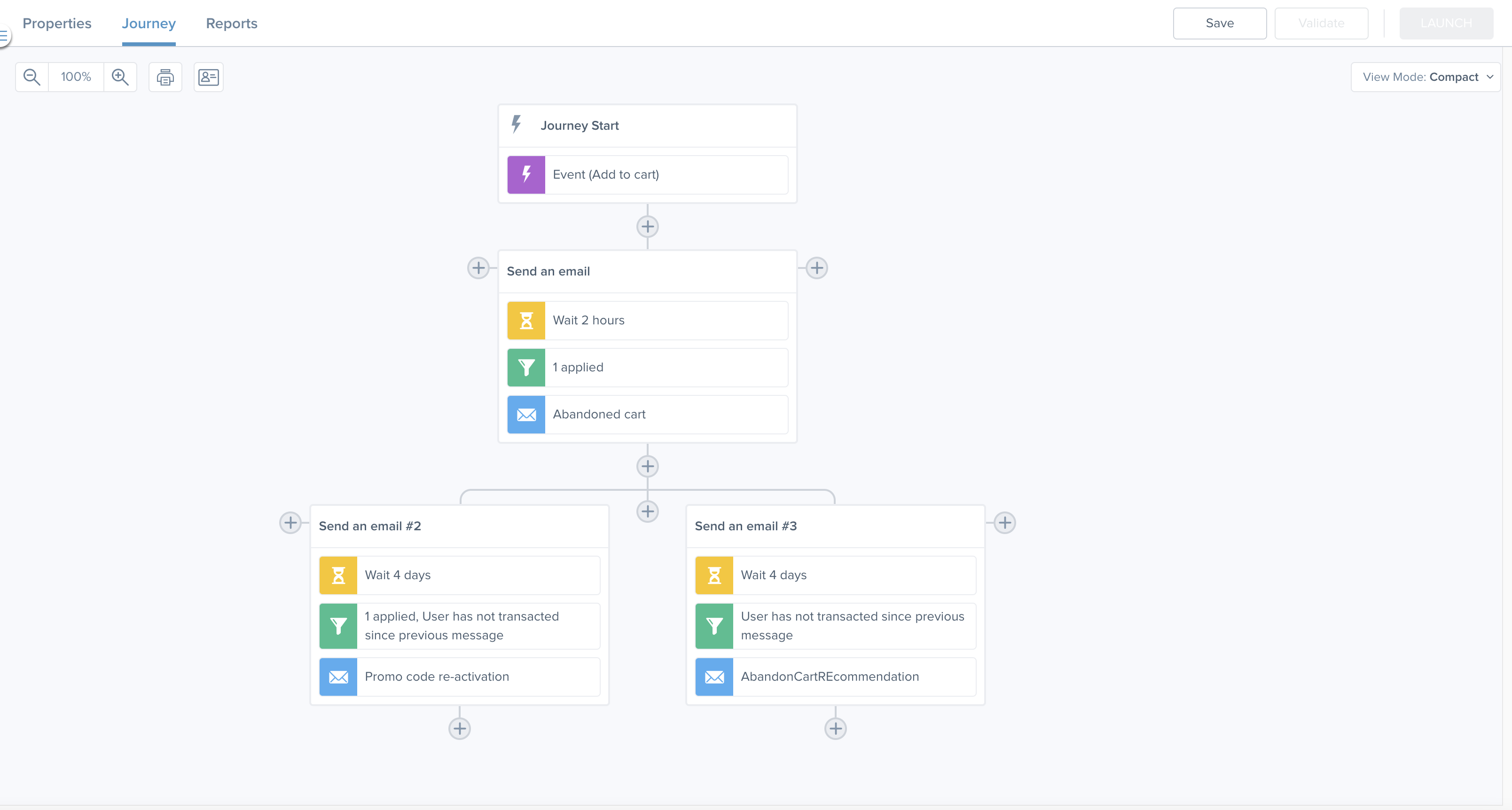 For the Journey limit, you can choose to use Once at Anytime or Multiple Times Concurrently. You may also want to ignore the user messaging limit for this campaign.
In this scenario, we are targeting users who added an item to the cart but haven't made a purchase in the past two hours.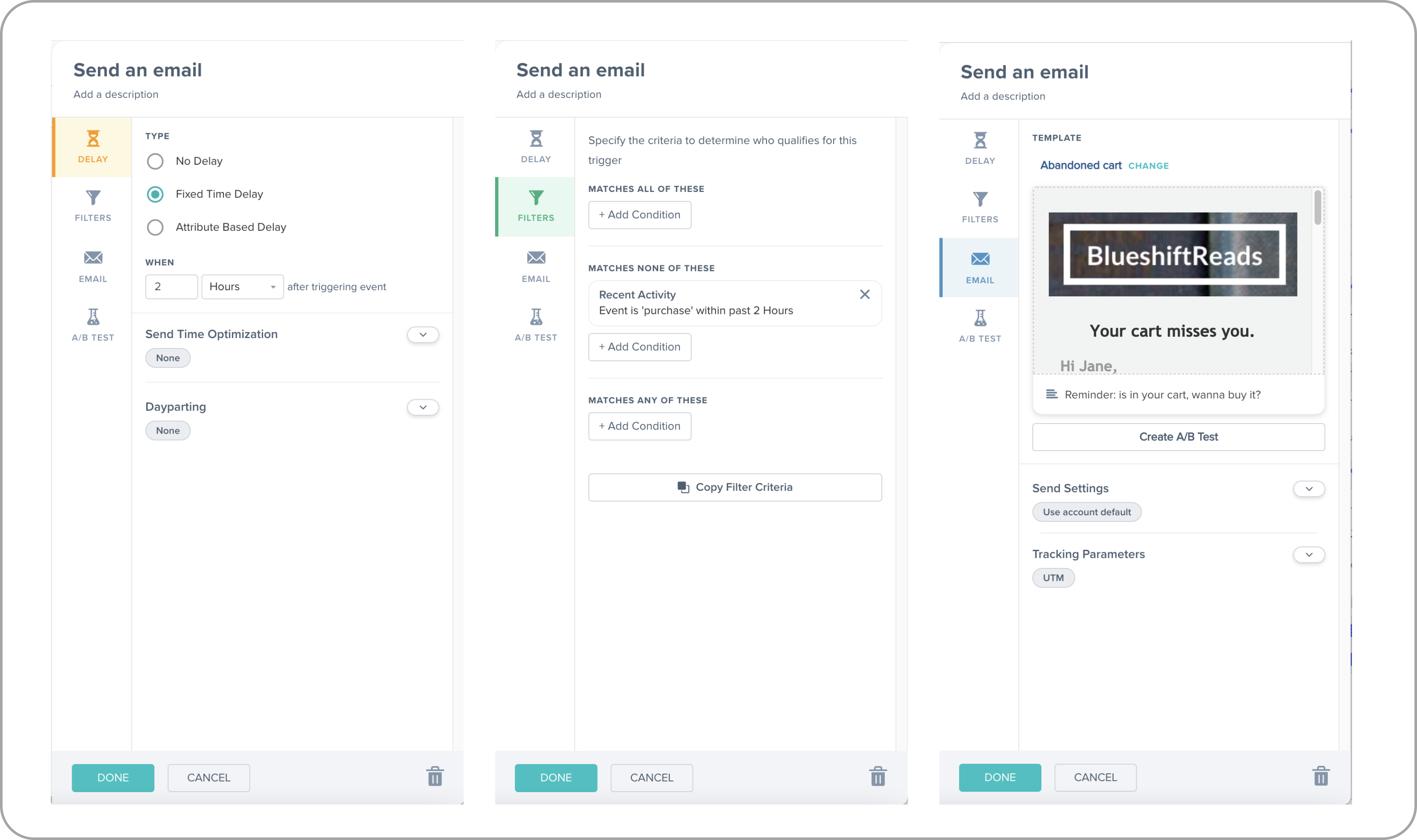 For this example, we are splitting the audience into two groups based on their interaction and purchase activity.
Group1: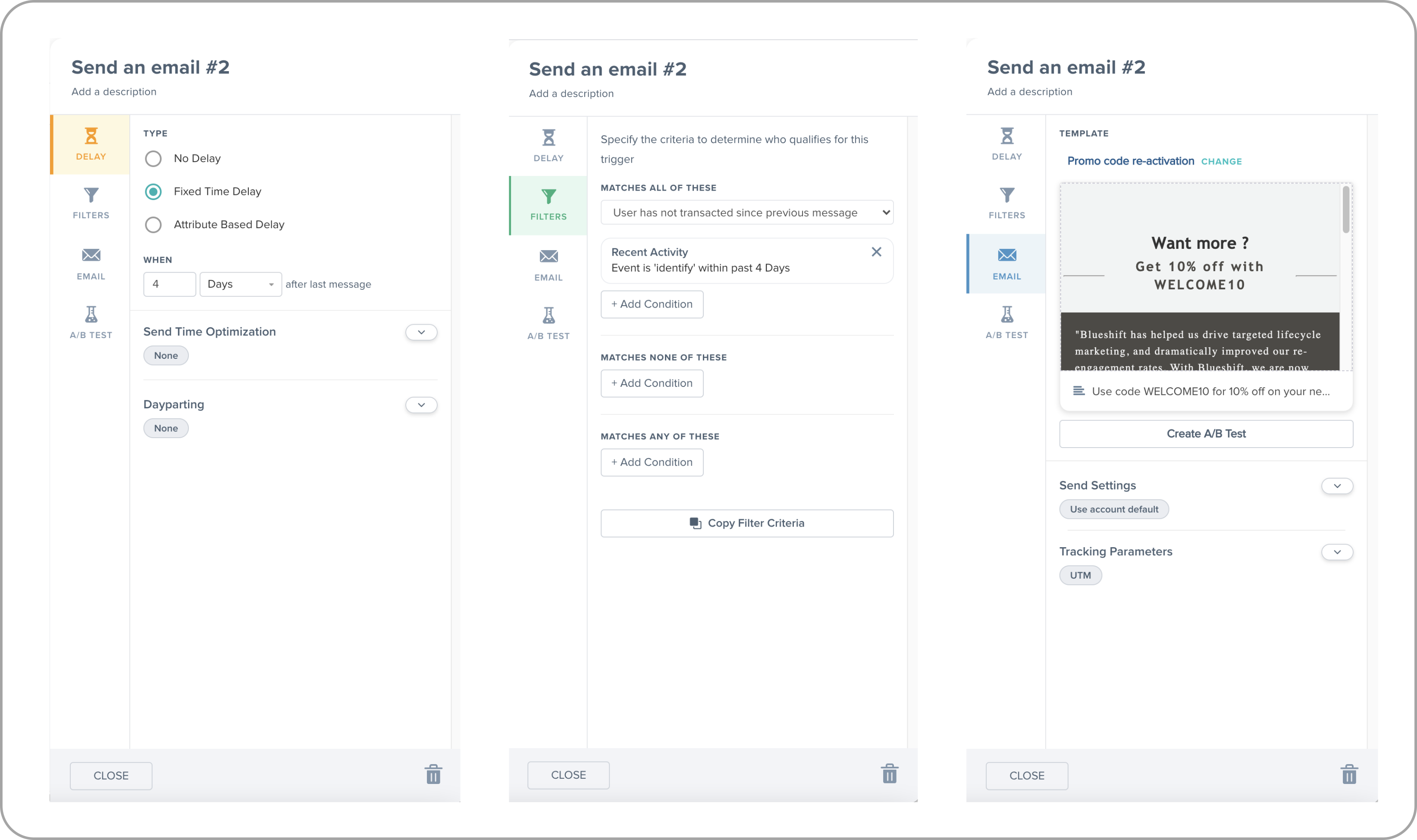 Group2: