To summarize, here are the various filters, operators, conditions available
FILTERS
Recent activity -  last 31 days of event data
Lifetime activity - lifetime aggregrate counts of visits, revenue, custom goals, etc.
Catalog activity - last 365 days of catalog related events
Demographic - gender, location based searches
Predictive scores - blueshift ai generated scores
User affinity - blueshift computed category affinities
Traffic source - understand traffic source/acquisition channel for users
User attributes - filter on standard, custom and derived attributes
Customer lists - include/exclude static list of users
Messaging - based on user interactions (sent, open, etc.) with campaigns
Transactions - find groups of users in a given state/journey
CONDITIONS - ALL, ANY, NONE
OPERATORS -  string, number, boolean, date
Now, let's have a look at few examples of segments which you can create under different use cases. For reference, we'll consider a catalog of books. 
1. Users who have added books to their carts at least 10 times in the past 14 days but haven't made a purchase in past 14 days.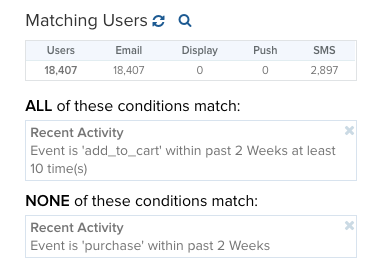 2. Users who purchased books within past 6 months but did not download app yet i.e their device_ids are empty.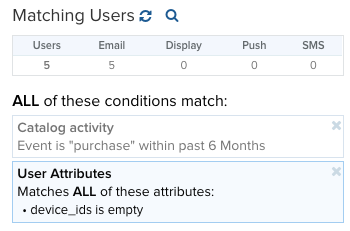 3. Users who signed up in past 31 days and have a lifetime revenue spent of least 100 dollars.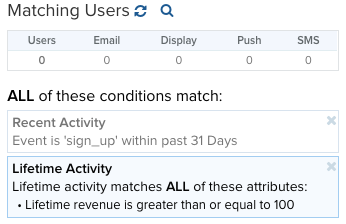 4. Users who wishlisted books by both William Shakespeare and Charles Dickens in past 50 days. 
5. Users who purchased books from any of the 3 categories - history, fiction, poetry, between 1st and 10th February.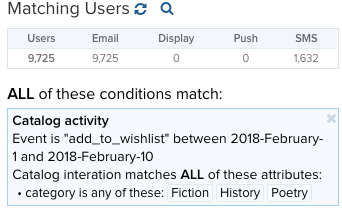 6. Users within 10 miles of San Francisco.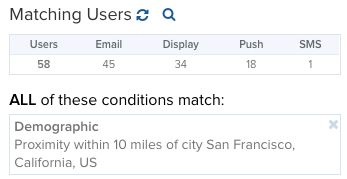 7. Users who last clicked an email in the past 1 week and 80%-100% likely to make a purchase.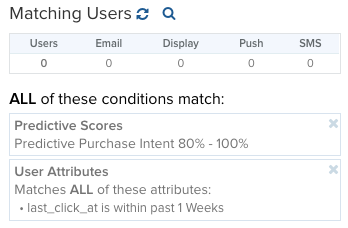 8. Users who joined in the past 1 month, have 80%-100% engagement rate and are only 30%-50% likely to purchase a book.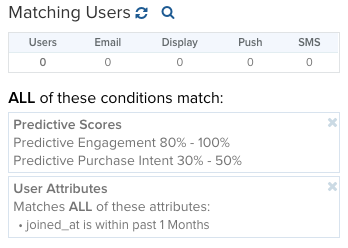 9. Users who are in an uploaded list named MinjarCustomerList, but haven't opened an email yet.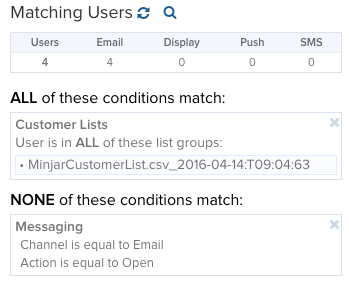 10. Users who clicked an email campaign called 'Blueshift Campaign' but did not make a purchase in past 1 day.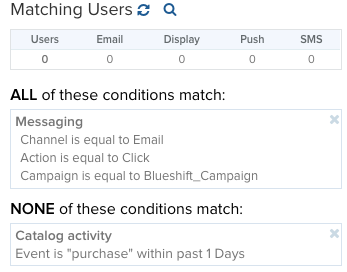 11. Users who have an affinity for Literary books and have been active openers of email campaigns in past 3 weeks.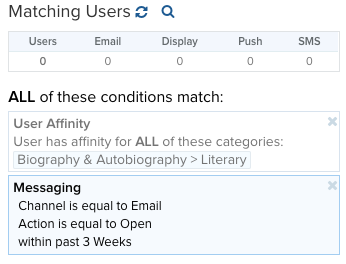 12. Users who have an affinity to engage at 10 am and have clicked any push campaign in past 20 days.