Often times, you may want to add additional users not captured in Blueshift or simply email to an externally generated list of emails. You can accomplish all of this within the UI under Customers > List
Create a .txt or .csv file (no header) with either customer_id or email (one per line).
New Customer
If a user in the customer list does not exist in Blueshift, we will create a profile in Blueshift and infer joined_at as the file upload date/time.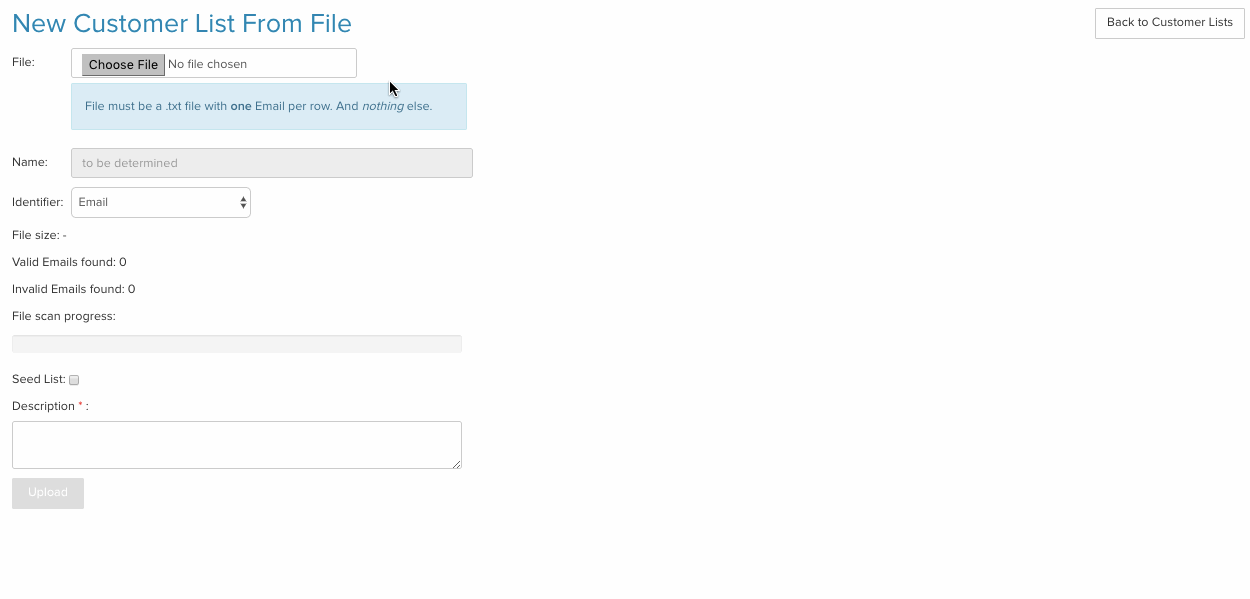 You can then create a segment using this list.