The SMS message content is defined in the Content tab of the SMS studio. The content tab is divided into two areas.
Design area: This is where you specify the text content of the SMS message. You can use liquid variables to personalize the messages for your customers. You can also include recommendations.
Preview: The SMS preview is generated for the specific user that is selected as the preview user.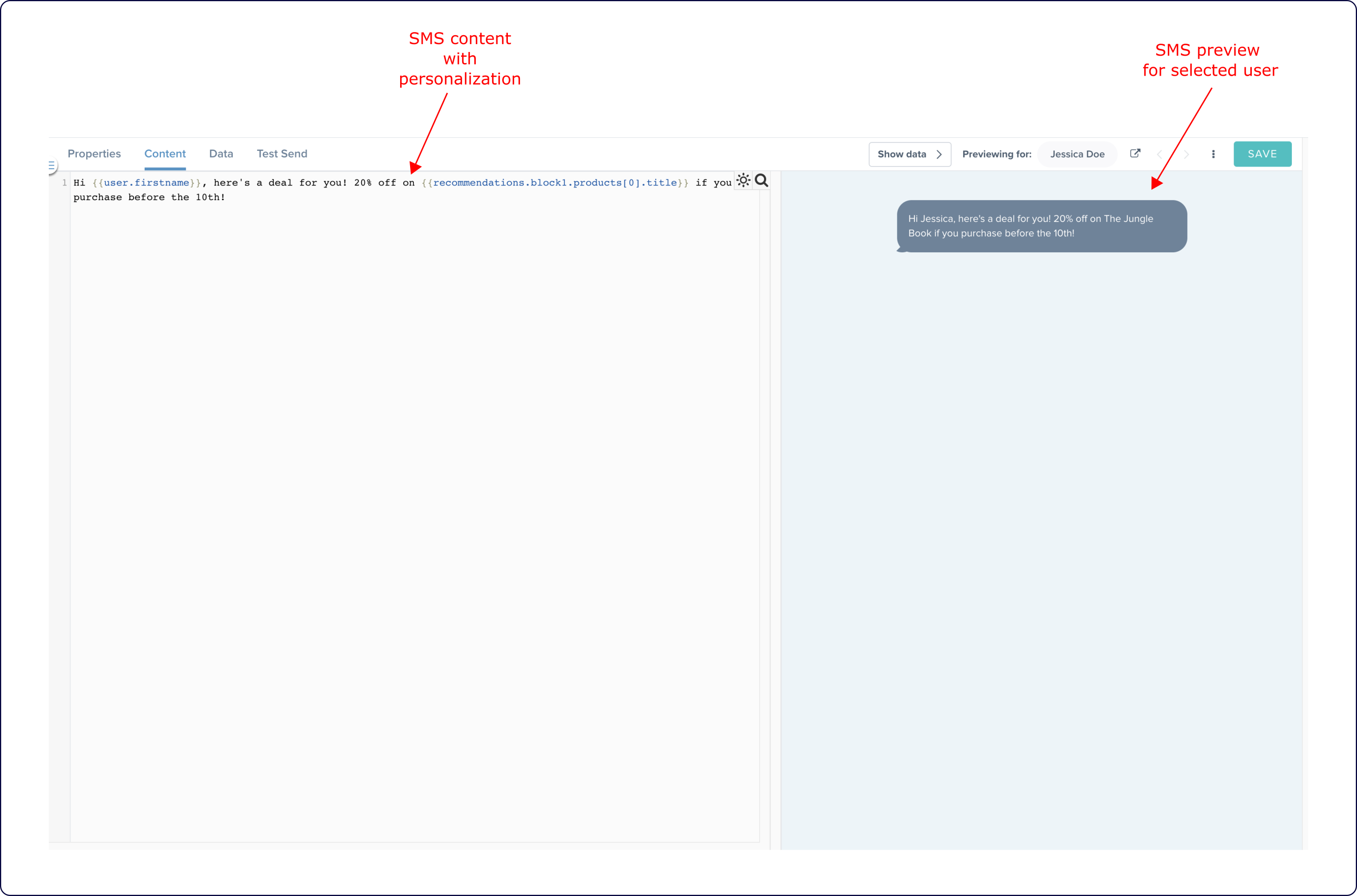 Blueshift Deep Links are http or https URLs that take users to a particular page in the app or launch a particular page in a browser. When you send a Blueshift deep link in an SMS or an email and a customer clicks the link, both iOS and Android can launch your app and open a particular page in the app that is mapped to the link.
For more information, see Deep Links for mobile apps.