Similar to email and push, you can also insert personalization variables in your SMS.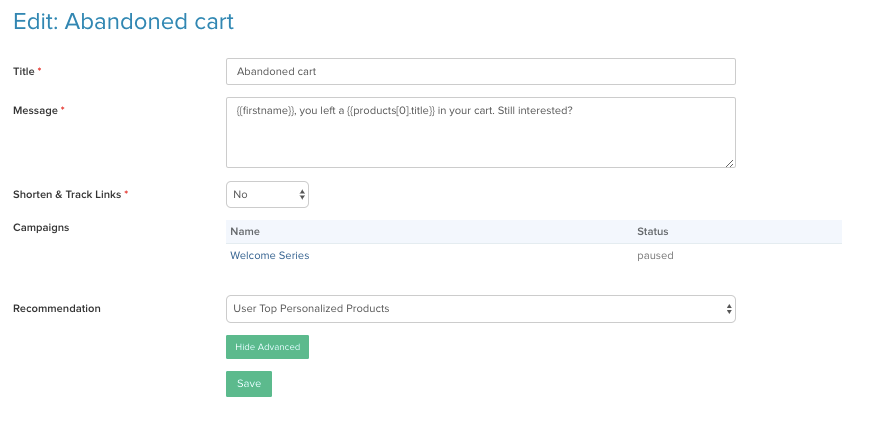 To test and preview the template, navigate to the main SMS template page. Click on the drop-down menu to the far right and select Test Send.

Enter a valid mobile number to receive the text.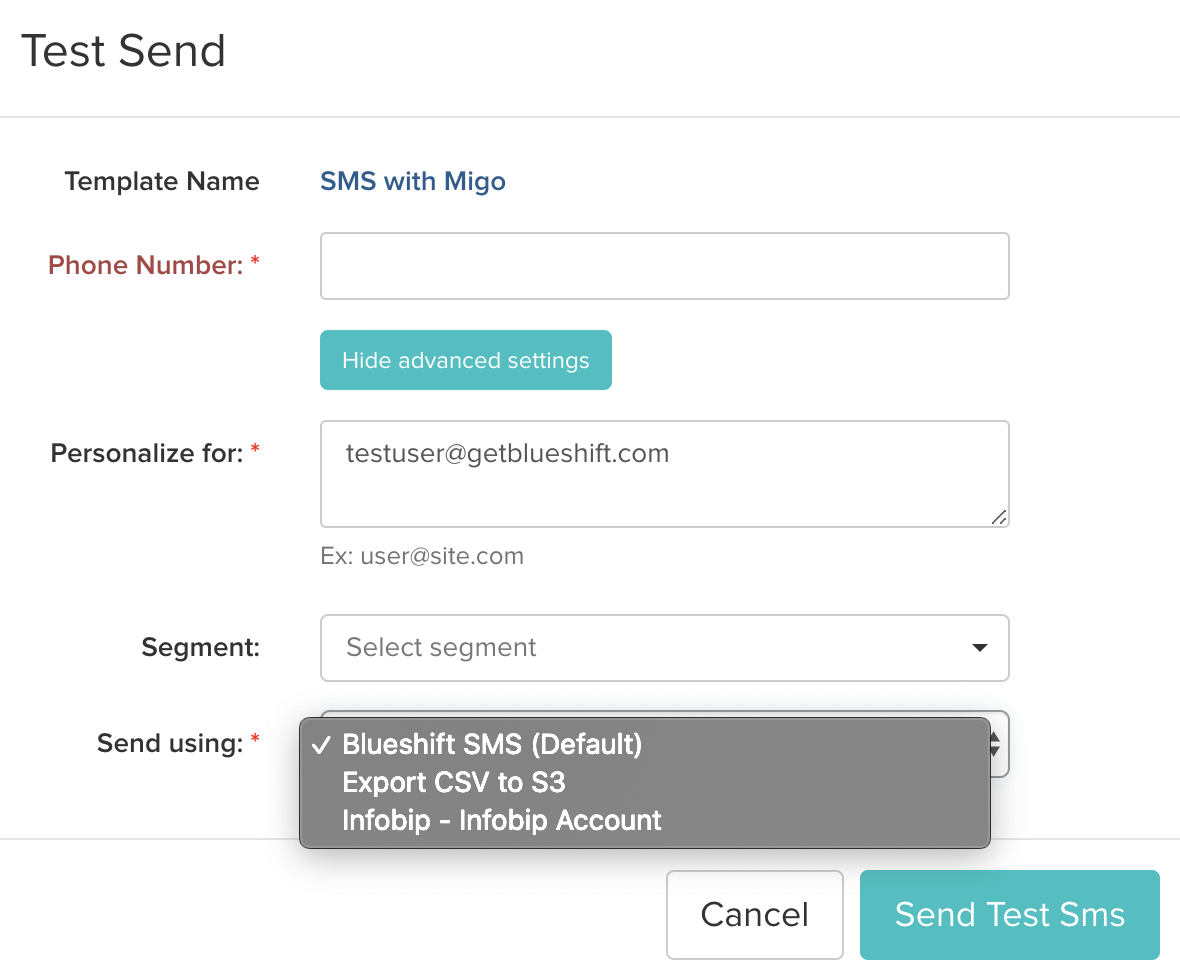 Ensure that the phone number that you specify meets the phone number format requirements listed here.
Link URL Shortening
By selecting "Yes" during template setup, Blueshift will shorten all links using our URL parameters (http://bsft.io/....).
This also allows us to report on clicks and perform attribution on the links. The link URL shortening can be white labeled via the account level CNAME setting.