Blueshift offers a powerful segmentation engine that helps you zoom-in on users based on complete user context in real-time.
How does our Segmentation differ from others?
Real-time: receive real-time counts across various channels within couple minutes at most
Multiple dimensions: ability to segment across user attributes, behavior, content interaction, channel engagement and geo-location
Modeling: no upfront data modeling needed
Predictive: leverage predictive scores to further target users
Extensible: allows segments to be re-used within other segments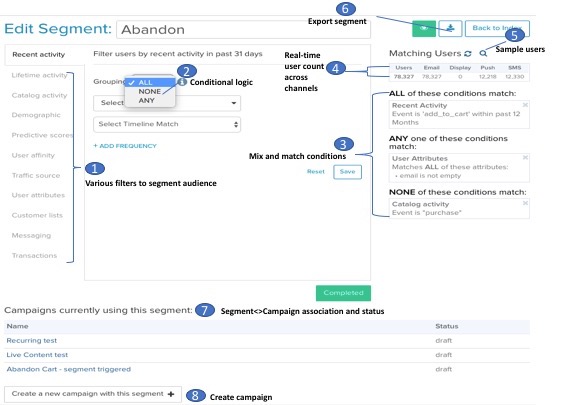 This course is designed to teach fundamental concepts of Blueshift followed by hands on exercises in a simulated Blueshift instance.