Blueshift supports two ways to include dynamic content on website and mobile apps:
JSON content which is typically used for mobile apps for native rendering.
HTML content which is used on mobile web and desktop sites where a javascript tag can be used. For more information, see Live content HTML templates.
To add a Live content JSON template, complete the following steps:
Go to Creatives > Live Content.
Go to the Templates tab and click +TEMPLATE.
Click JSON template.
As you design your template, from the Template Info tab you can edit the template name and organize it under tags/tag folders.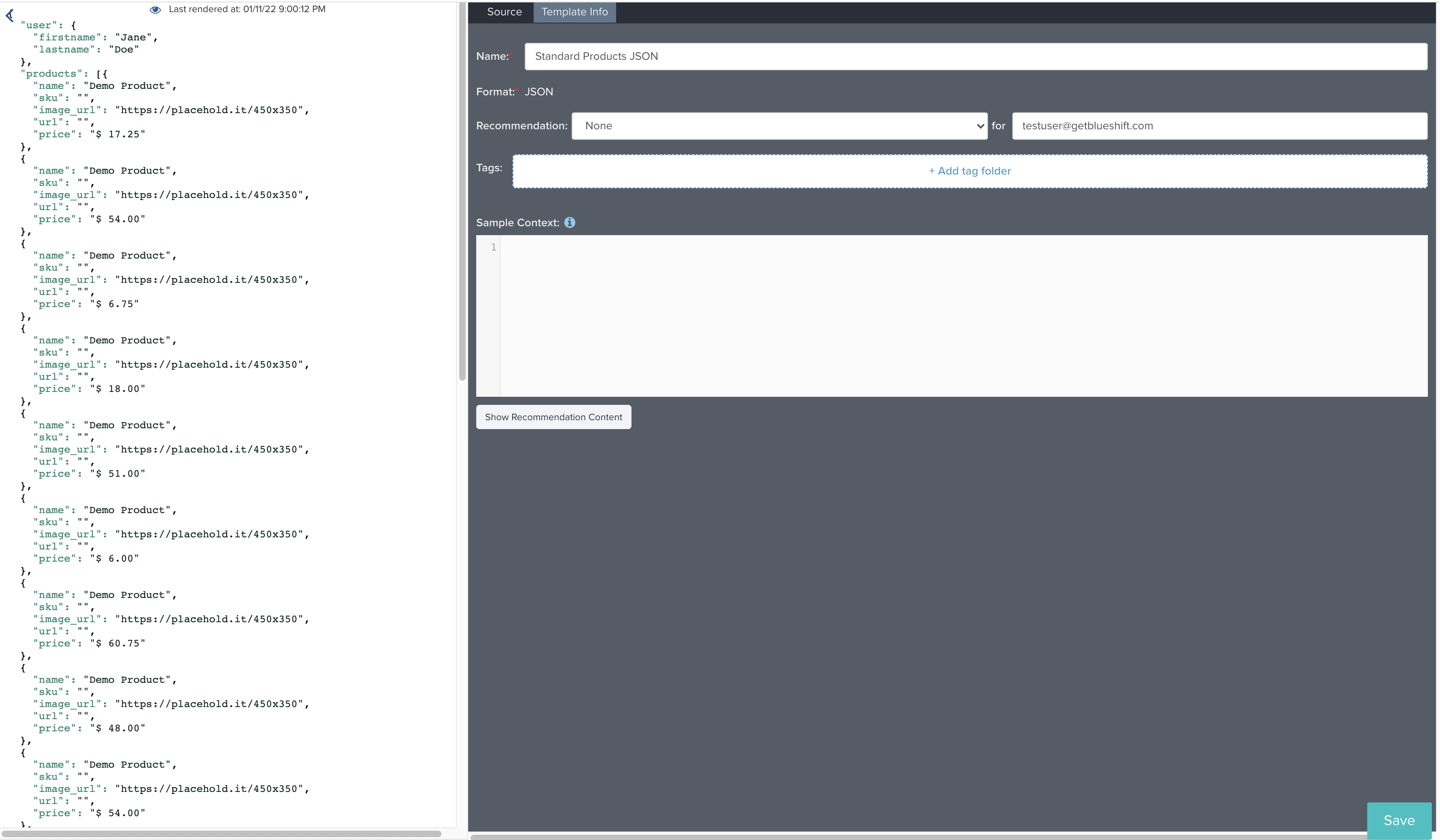 The algorithm to use along with the JSON message body is defined in the Source tab.
You can include user attributes, product attributes, dynamic Liquid template, as well as static image assets. Live templates support Blueshift's dynamic template language Liquid to include dynamic content in templates. This allows including user attributes or catalog attributes in the template.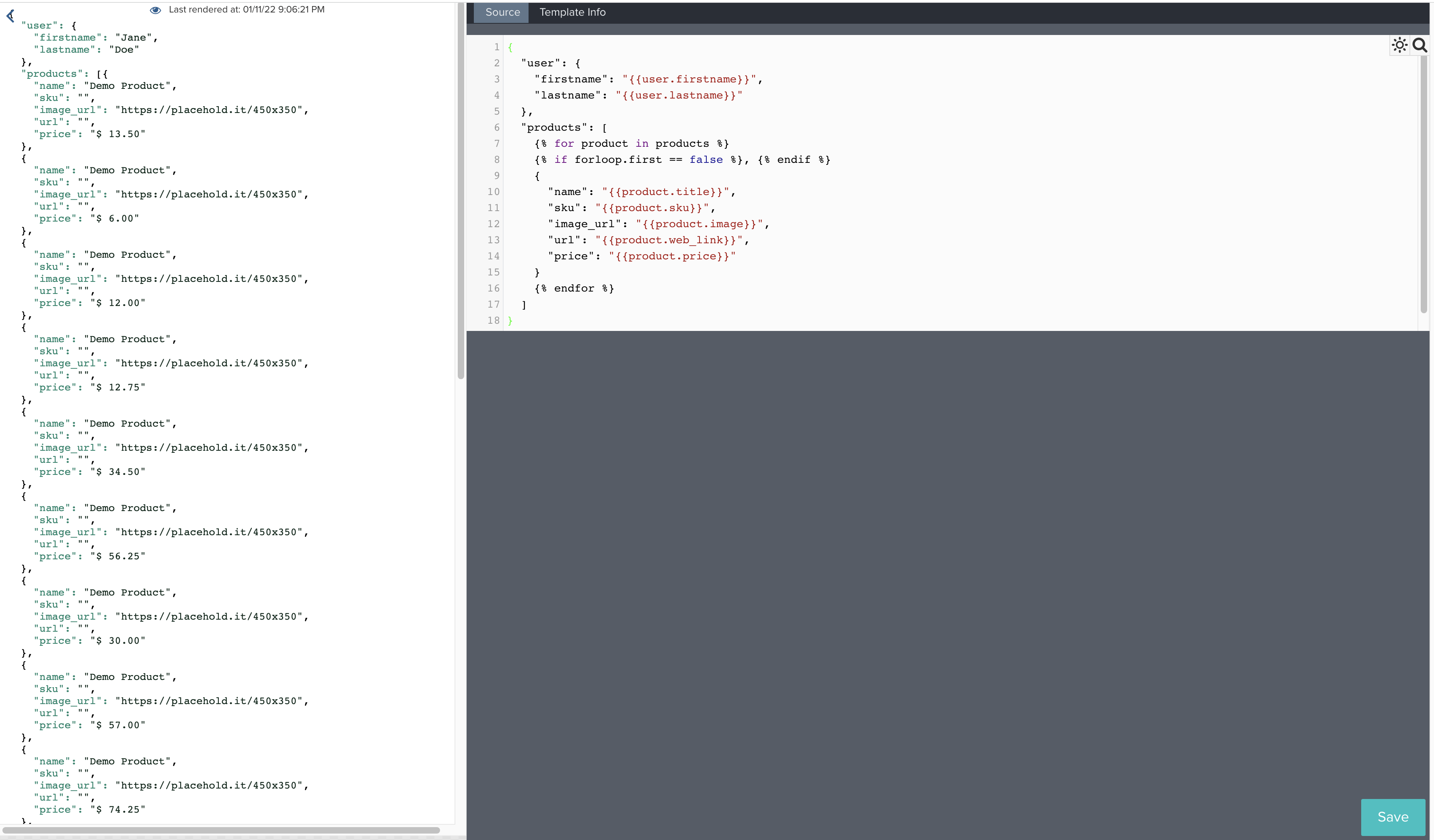 Preview the JSON payload for the widget in the Preview section on the left of the template. The preview is shown for the user selected on the Template Info tab.