Predictive Scores are primarily used to help identify users who are most likely or least likely to convert, given specific marketing goal. Once computed Predictive Scores are available on the customer profile, they can be used for segmentation and syndication, like any other user attribute. 

Predictive Scores can be exported or syndicated to any 3rd party tools. This allows you to create a more targeted segment in a 3rd party tool based on your first party data: Typical uses for predictive scores are around:
1) Targeting in a retargeting campaign to increase engagement and conversions.
2) Building lookalike audiences to identify, target and acquire new users who are similar to existing customers/visitors.
3) Suppressing low likelihood users from expensive retargeting.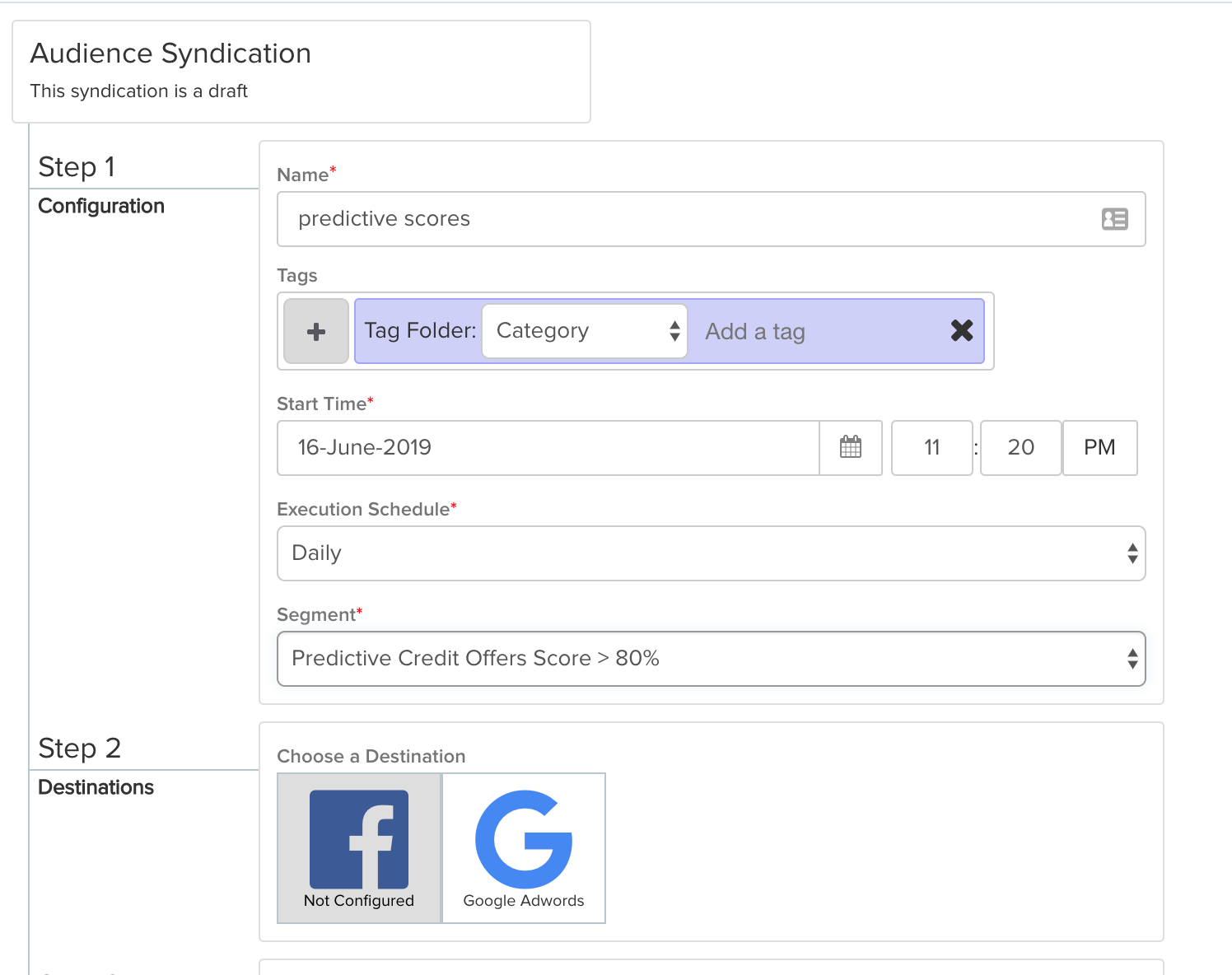 Predictive Scores, along with other user attributes, can be exported into local csv files.