Transaction mixins are like reference segments, but for transactions. You can use a transaction mixin to consolidate a commonly used chunk of transaction query logic into a single place.
Creating a Mixin
Click the Segment+ button in the top right of the segment index, selecting Create Transaction Mixin.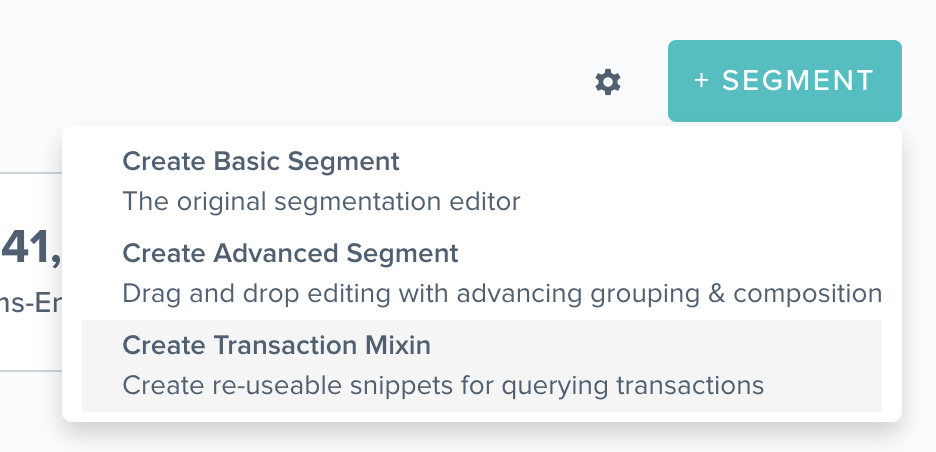 Enter a name and pick a transaction event.

Author the logic you want to re-use and hit save:

Using a Mixin
To include a mixin within a regular transaction condition, click on the stacked cards icon in in the attribute match authoring section of a transaction condition.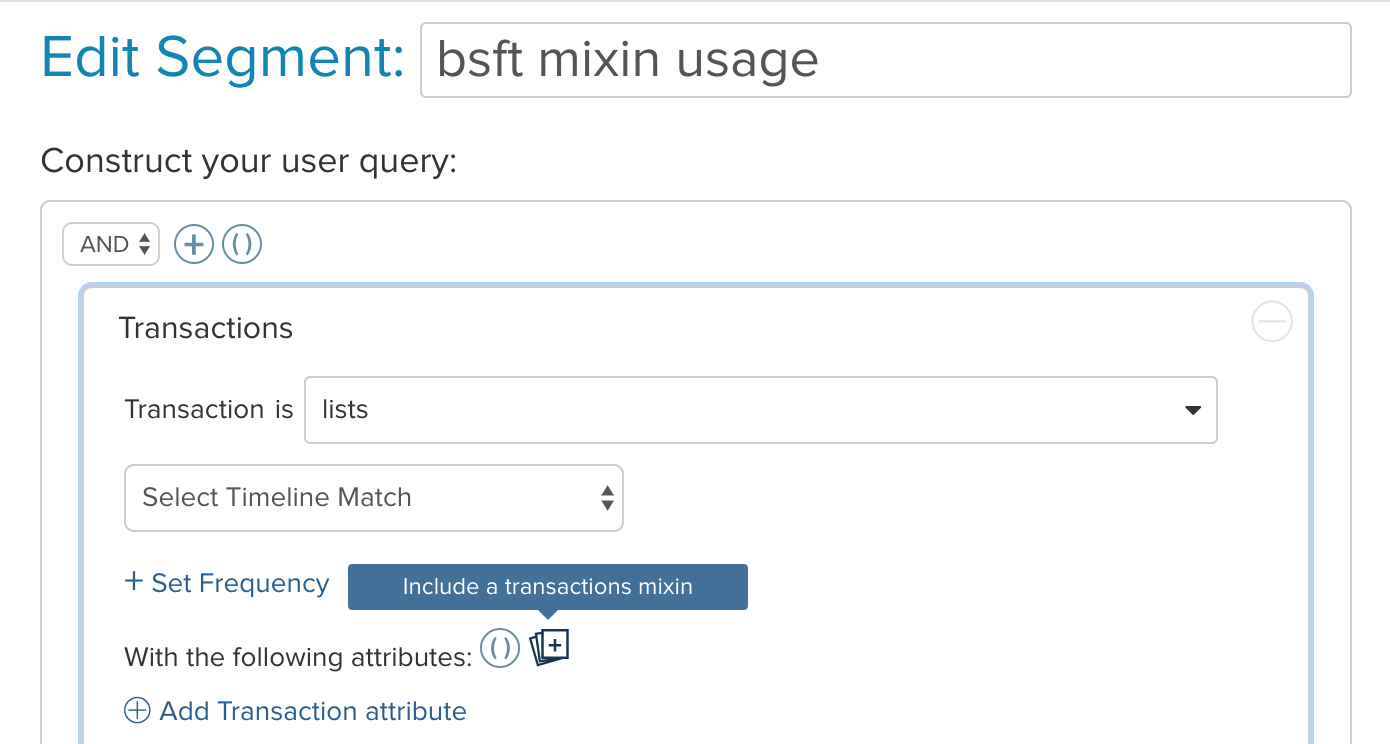 Select a transaction mixin and hit save: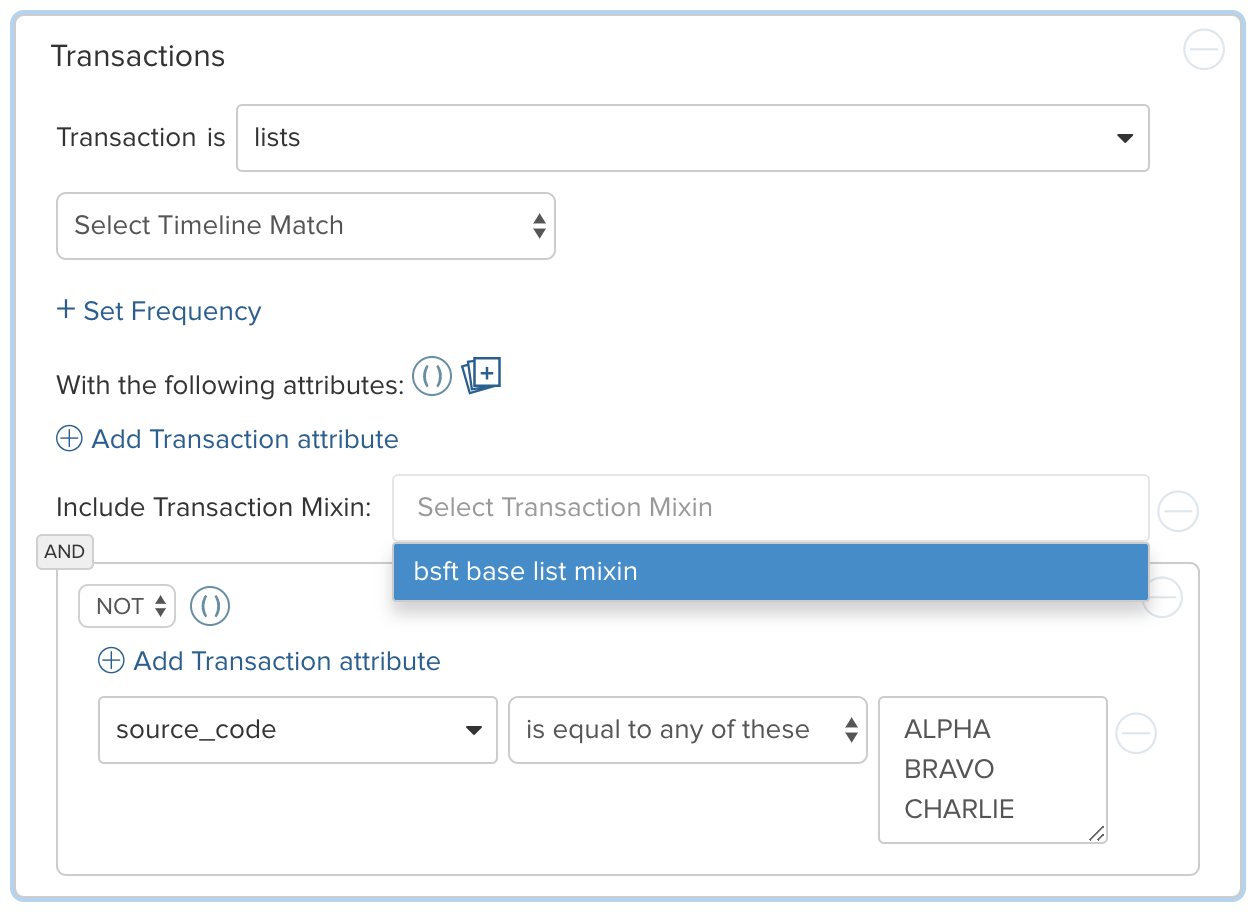 Clicking "show query" in the query readout in the right rail shows how the query logic of the transaction mixin is included.