There are several features available while navigating the campaigns tab.
From the campaign index page, you can clone, pause or edit a campaign (delete only for draft campaigns) by clicking on the drop down in the actions menu and clicking on the corresponding action in the dropdown.



Note: We currently don't support deleting campaigns once they have launched. You can pause the campaign to stop the flow of sends from occurring.
When selected, this shows many helpful advanced options for your sends within the campaign edit page, including the option to Skip Messaging Limits Check, Skip Global Inclusion Segment, Send to Unsubscribed Users, Email Adapter settings and UTM parameters.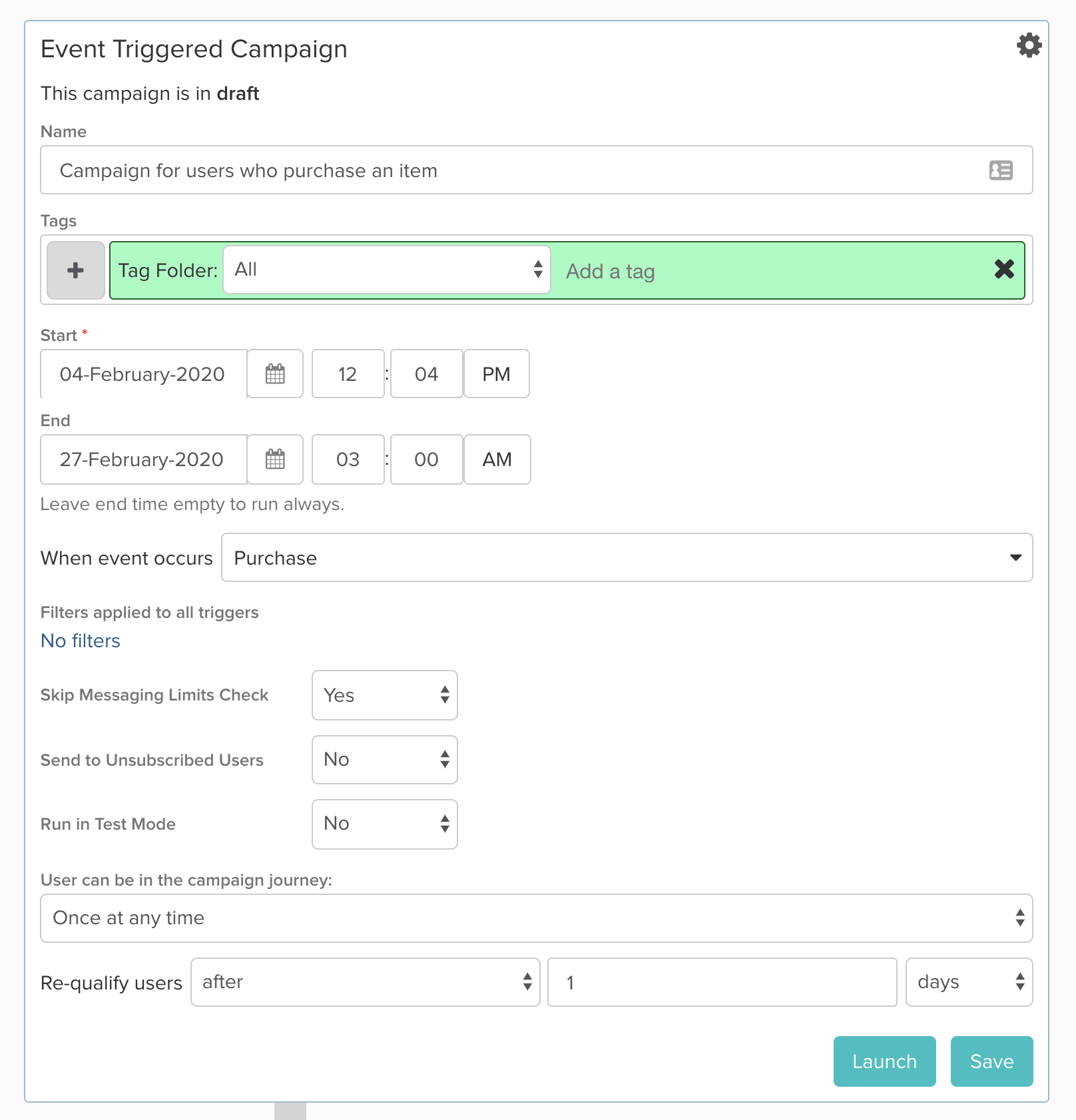 ***Note: Setting the option to Send to Unsubscribed Users to Yes allows users that are unsubscribed and spam reported to be messaged.
When enabled this autosaves every change on the page that is made, without having to click the save button. It is best to keep this unmarked when working in campaigns.
When selected, this shows a preview of the template being used in the send. Note templates using recommendations will show content based on default Blueshift user: testuser@getblueshift.com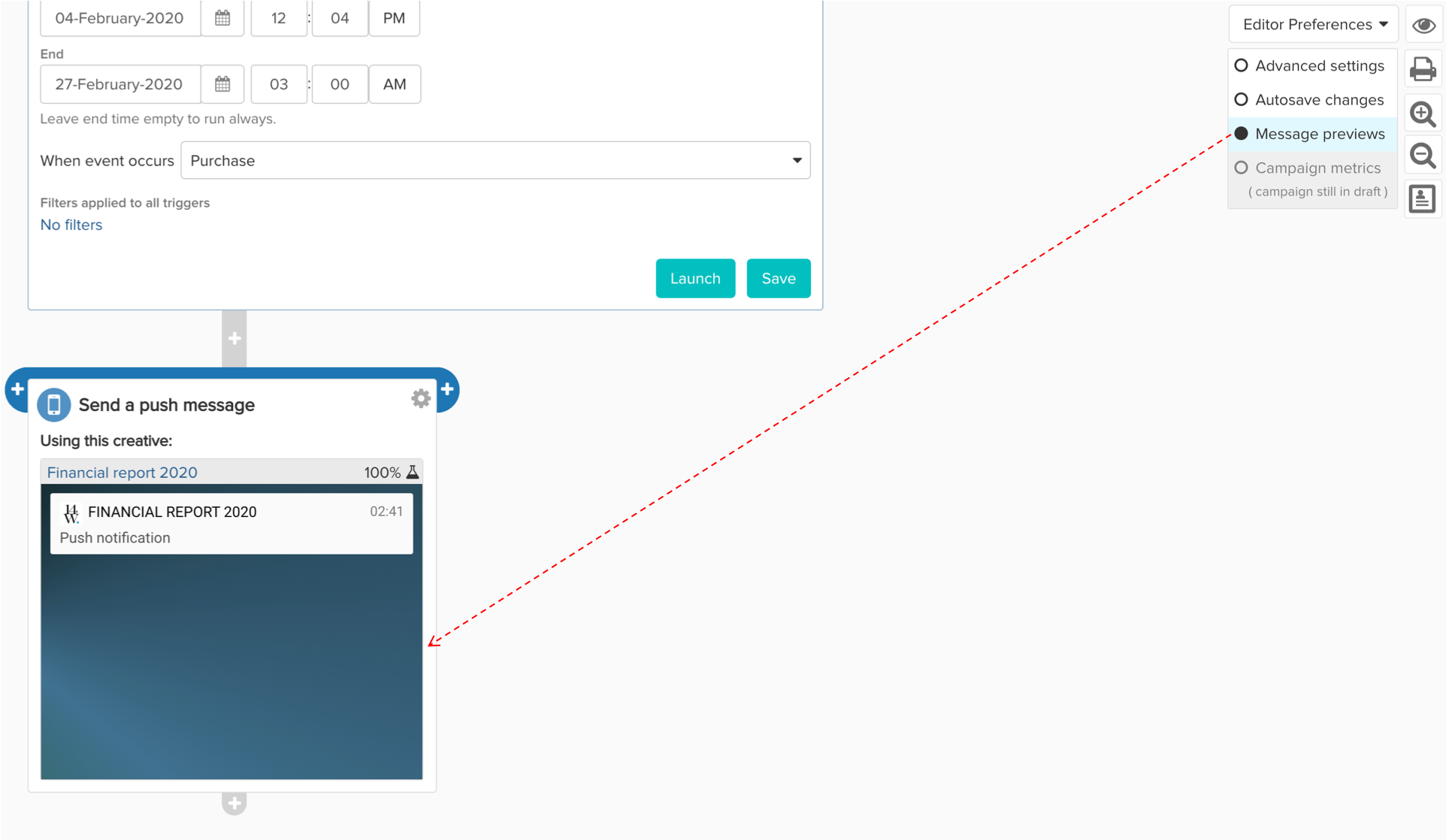 With this option, you can quickly look at lifetime counts of Users, Impressions, Unique Clicks, Orders, Activations, and Revenue and other custom metrics you've created
More details on campaign metrics can be found here
For example, when selecting Users from the Campaign Metrics dropdown menu, the number of users that have been sent each trigger in a campaign is displayed.