You can get near real-time views and reports in the campaign dashboard, including being able to:
View, customize various statistics (users, impressions, clicks. etc) and see trends for specific time frames across all channels
Export summary and detail level campaign data for specific time frames
Separate views/stats for based on campaign status (launched, draft, paused, completed, all)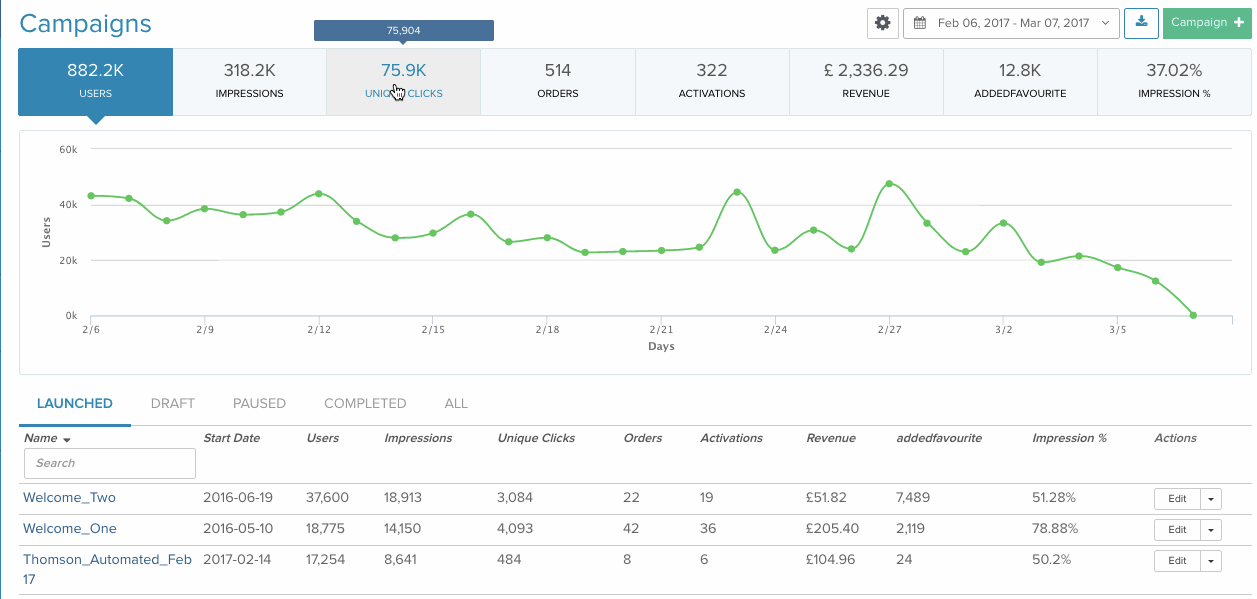 You can select up to 10 metrics (standard, custom goals or compound) to display in the dashboard. A popup will appear to let you select metrics you're interested in, as well as create your own compound metrics that are a ratio of two base metrics.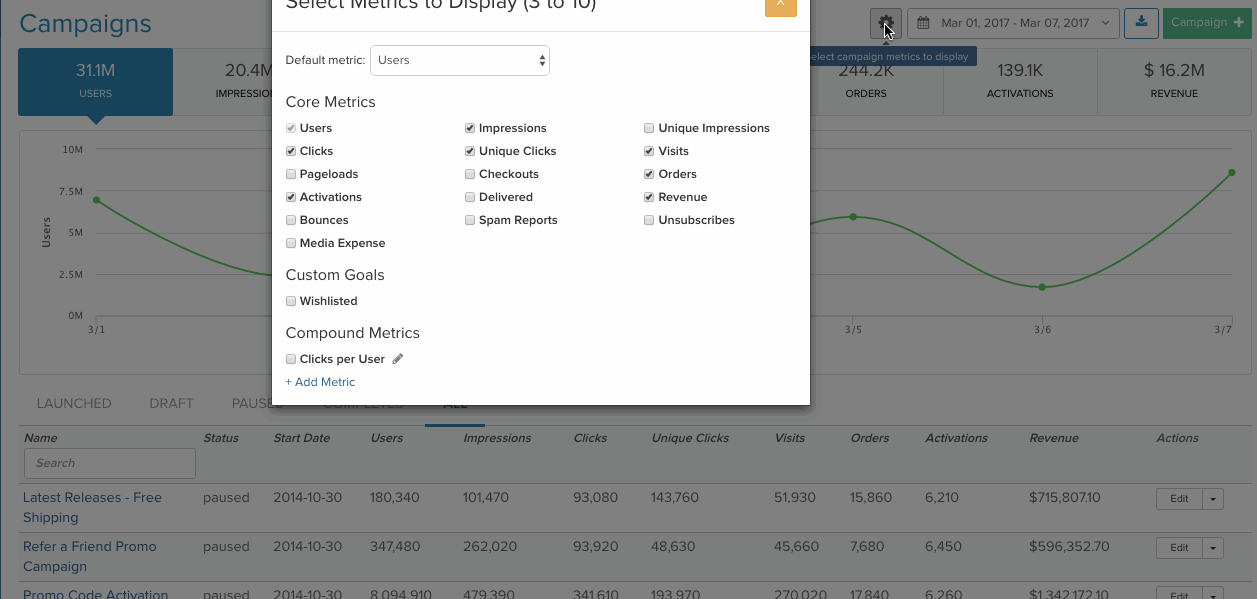 Overall Campaign Performance Reports
There are two types of reports available from within the Campaign Dashboard:
Summary - Individual campaign level stats for the selected time period
Detail - Individual campaign level stats broken down by each day of the selected time period
Campaign Reports
The metrics and reports requested will be specific to the timeframe and campaign tab (Launched, Draft, Paused, Completed and All) you are on.
Here are the steps to request these reports

Example of Campaign Summary Report

Example of Campaign Detail Report