Similar to email templates, you can send rich push notifications via Blueshift. However, the templates and capabilities may vary depending on whether you have installed our SDK or not. For either option, you must select a sample user and pick a recommendation algorithm (if needed) to preview the push notification.
In addition to plain text and custom json templates, we also have a variety of rich templates available to use. Use the same personalization variables as in email and get an immediate preview to the left.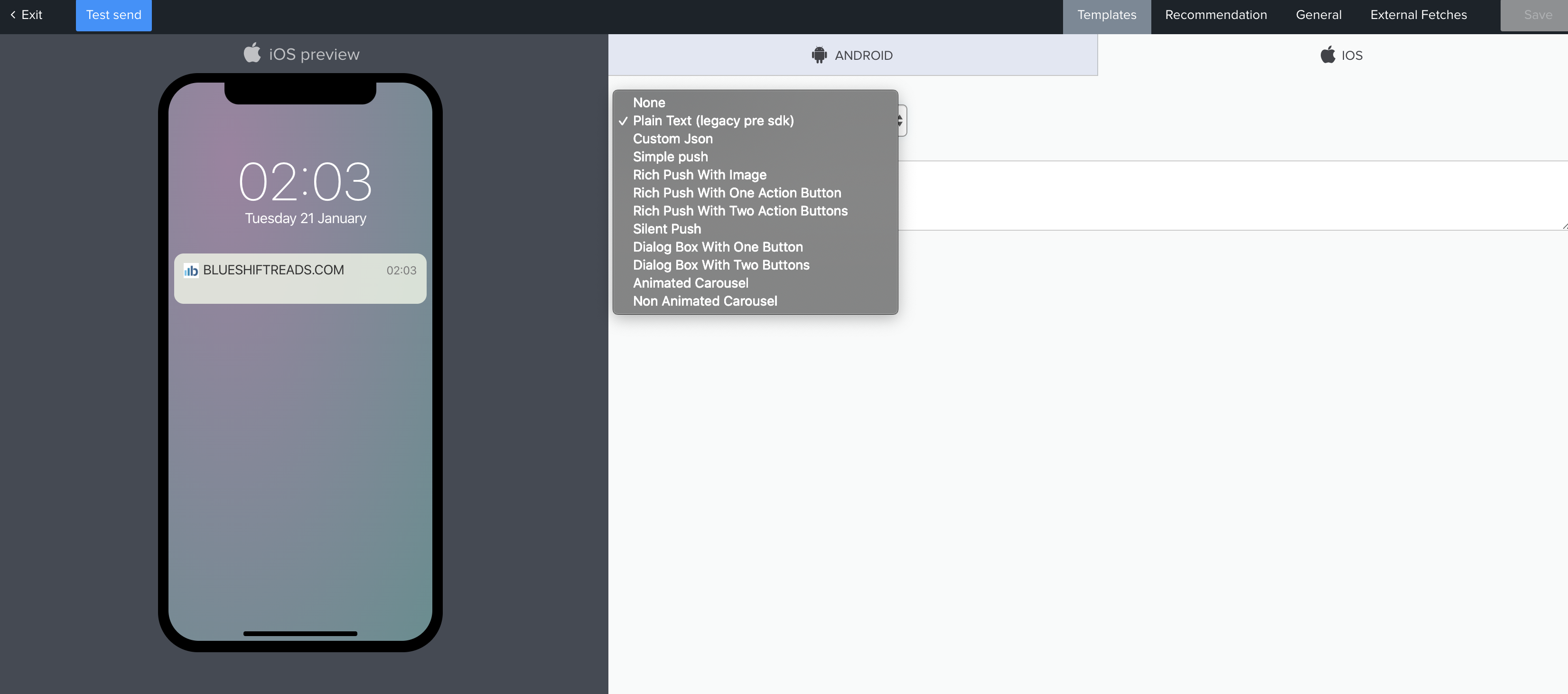 While our SDK has its benefits, we recognize that you may not be able to install it yet. You can still send plain text notifications or paste/add json payload to create rich notifications. We also allow you to copy templates between Android and Apple.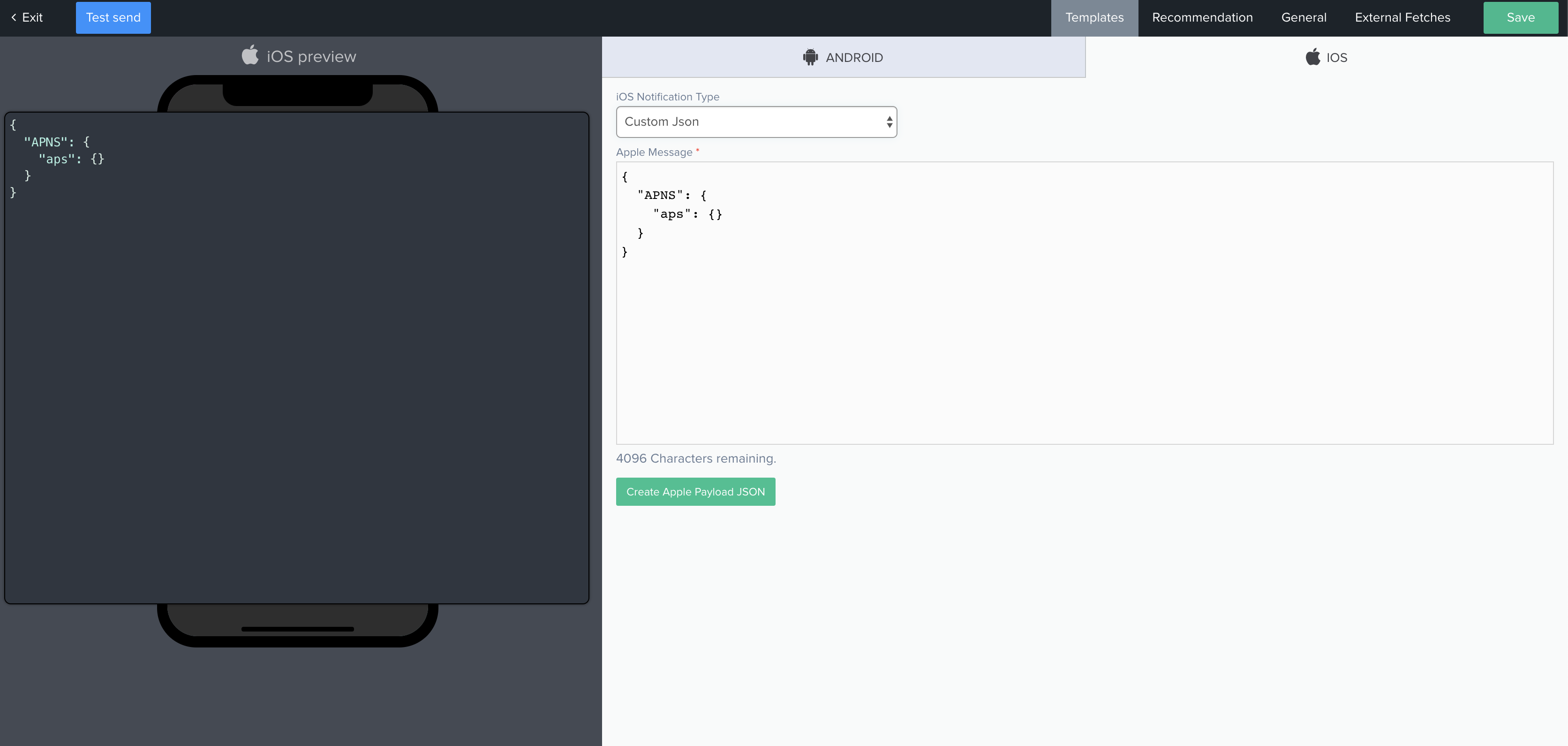 To test and preview the template, navigate to the main push template page. Click on the drop-down menu to the far right and select Test Send.

**Test Send
Users must exist and have a valid device_token(s) to receive a push message

For templates with a recommendation algorithm, select email addresses or customer ids that would qualify for the segment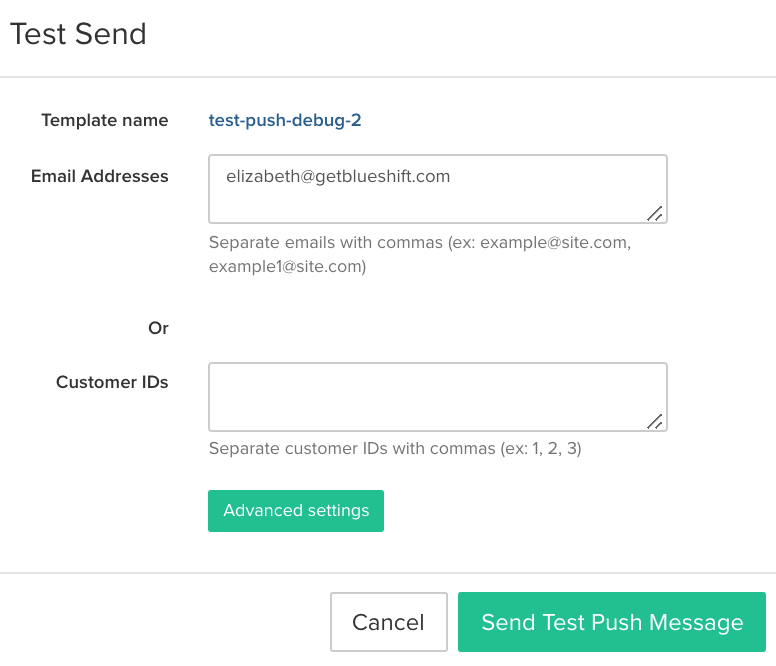 Push Studio has built-in support for external fetch. You can include one or more external fetch creatives, each of which calls a unique API endpoint. You can then use the content returned by your API endpoint(s) in your in-app messages using Liquid.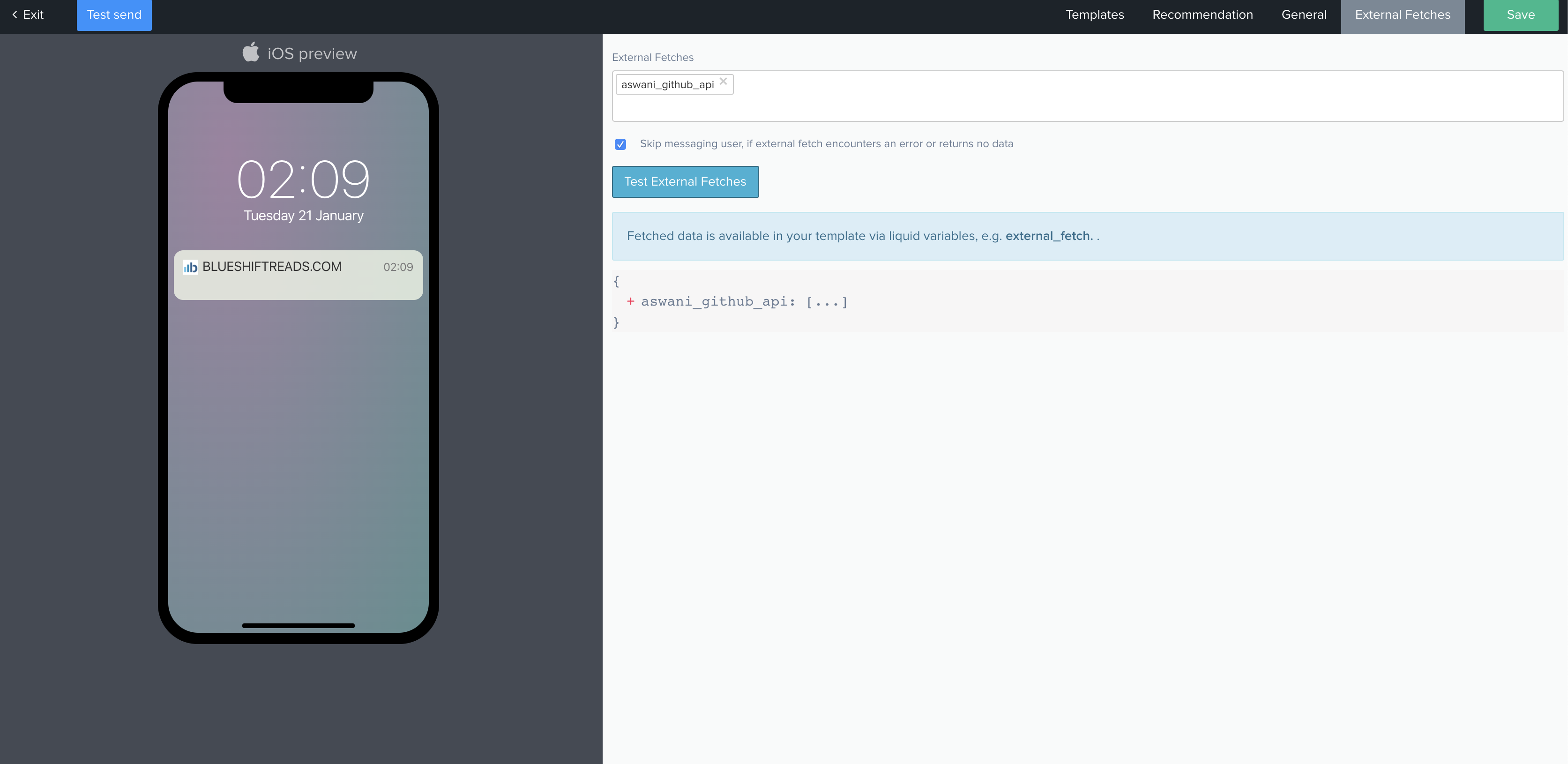 For more info about how external fetch works, please refer to this doc.