The Stats tab of a syndication provides information on the number of users that our platform tried to add or remove on the platform that you specify.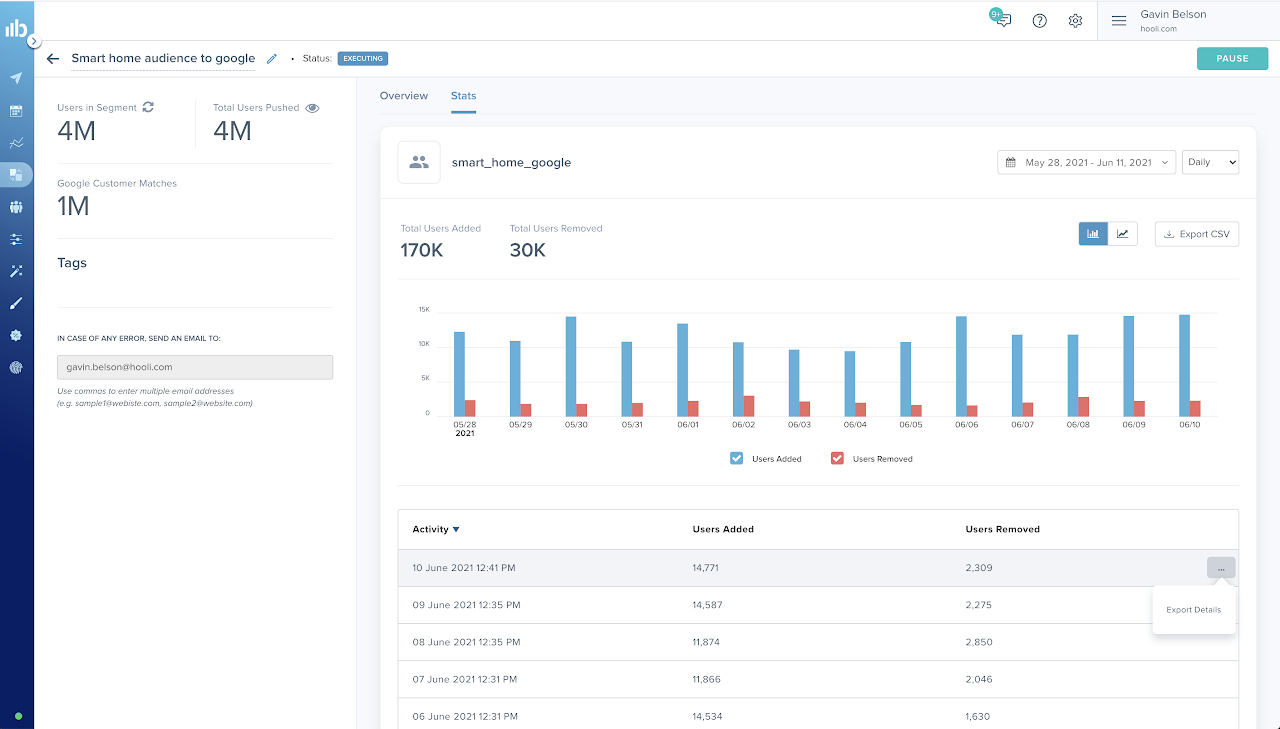 You can use multiple filters to see stats on the syndication.
The date-time filter

You can use the date-time filter to specify a time period and see the all the instances when this syndication ran in that time period. In addition, you can see the number of users that Blueshift tried to add (or remove from) the destination platform on a daily, weekly, or monthly basis within the date range that you select.
When you change the date range, the chart and the table show data according to your settings.
Each row shows the number of your customers whose data got added or removed on the destination platform. You can export the details of all the customers who correspond to a row. You receive an email with the stats that you choose to export. Each row provides the syndication stats based on the granularity (day, week, or month) that you select.
You can also show or hide the number of users added or removed.

Chart type

You can toggle between line chart and bar chart based on your preference.
Export CSV

Use the export CSV option to download a CSV file that provides a summary of the total number of your customers whose data the Blueshift platform added to (or removed from) the ad platform. The summary is based on the entire time period that you specify in the date-time filter.