With the template studios, each time you update a template our platform creates a new version. You can use these versions to review or revert changes that you make to your template.
Our platform adds a new version of the template each time you save your progress.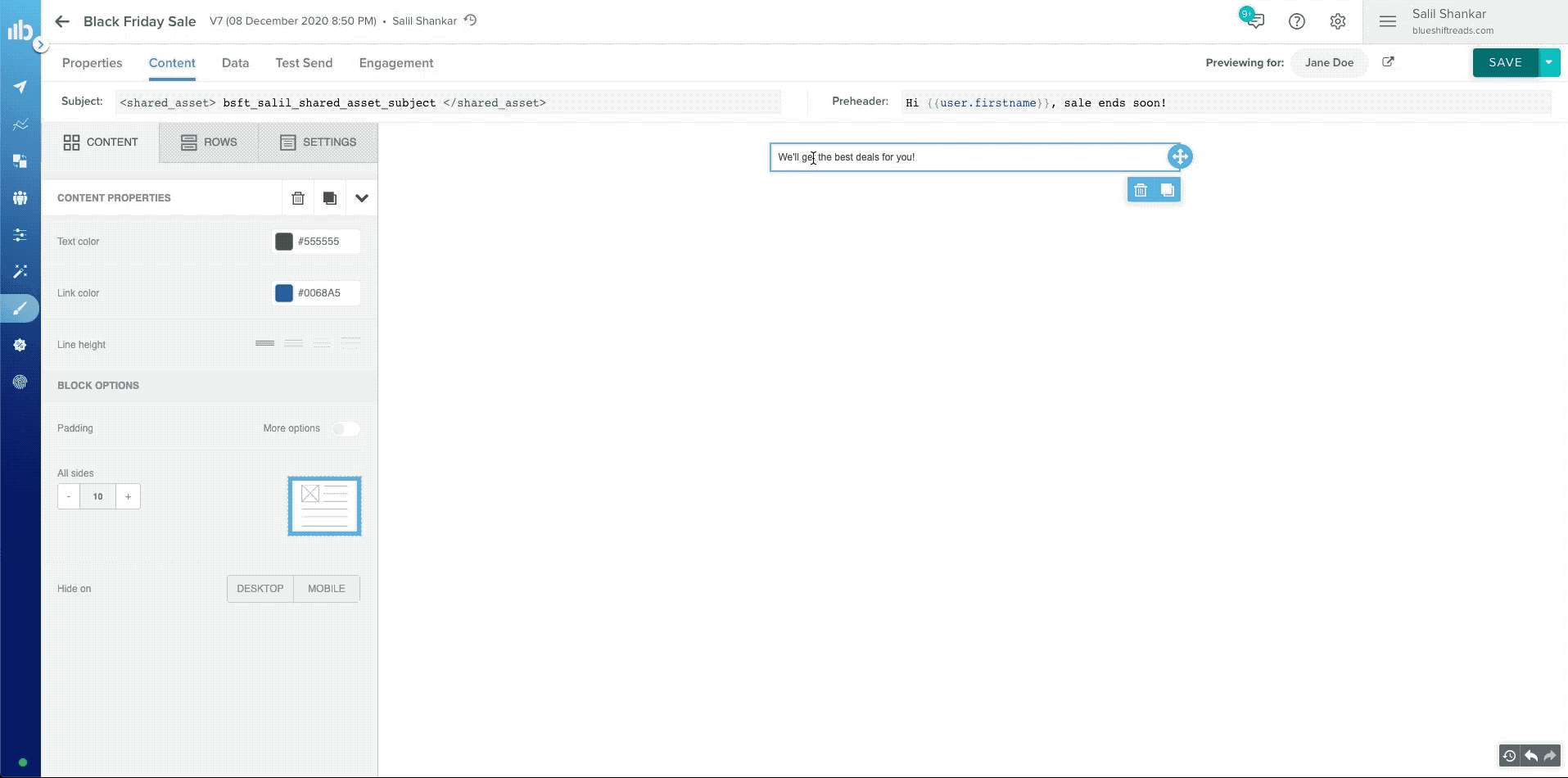 You can click on the drop-down button next to the Save button to add a change summary.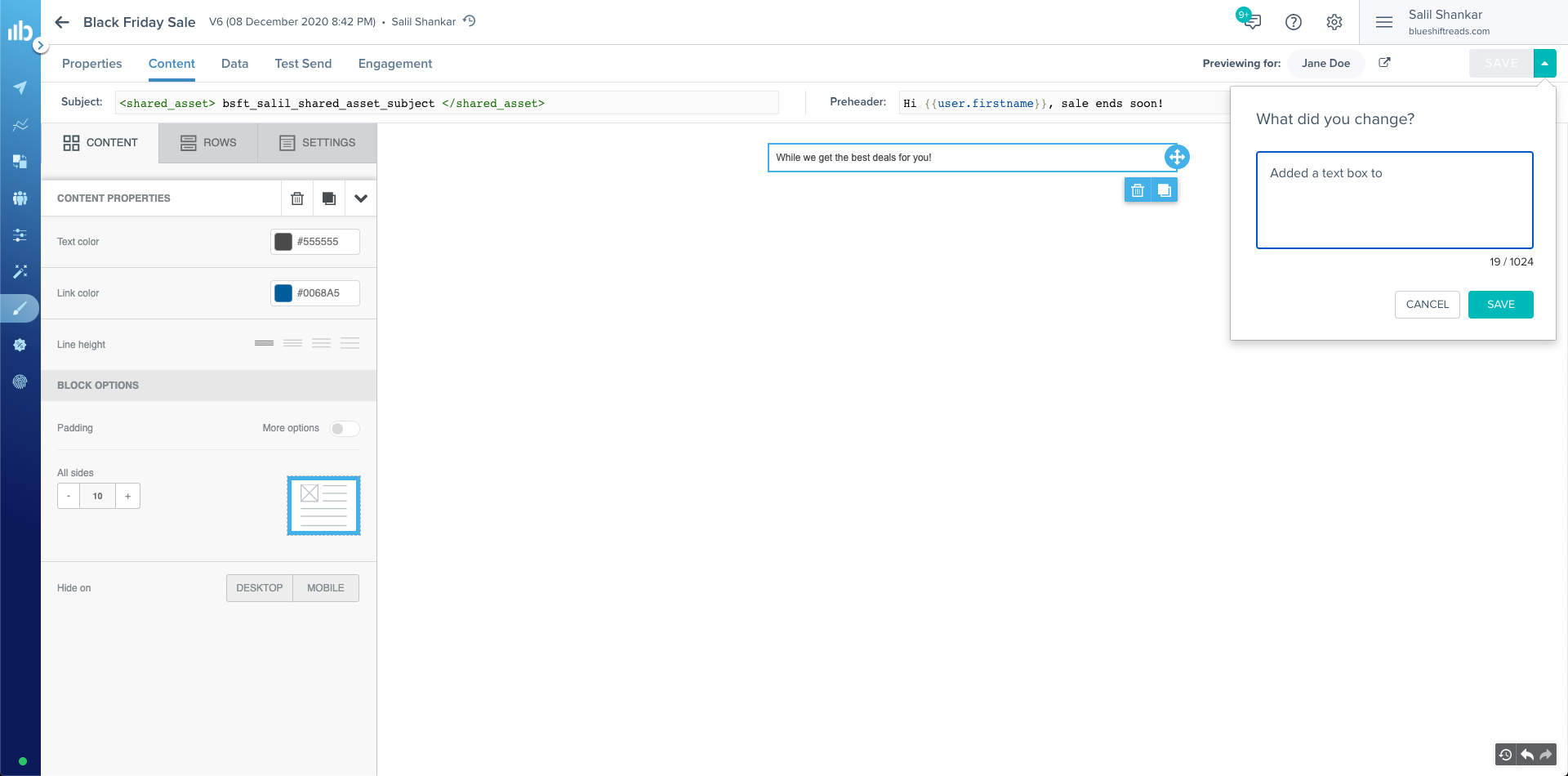 The change summary that you provide here shows up in the Properties tab of the template editor.

To compare earlier revisions with the latest version, click on the version history button at the top:
The version history window that appears provides options to compare current version with one of the earlier versions. You can also restore an earlier version of the email template.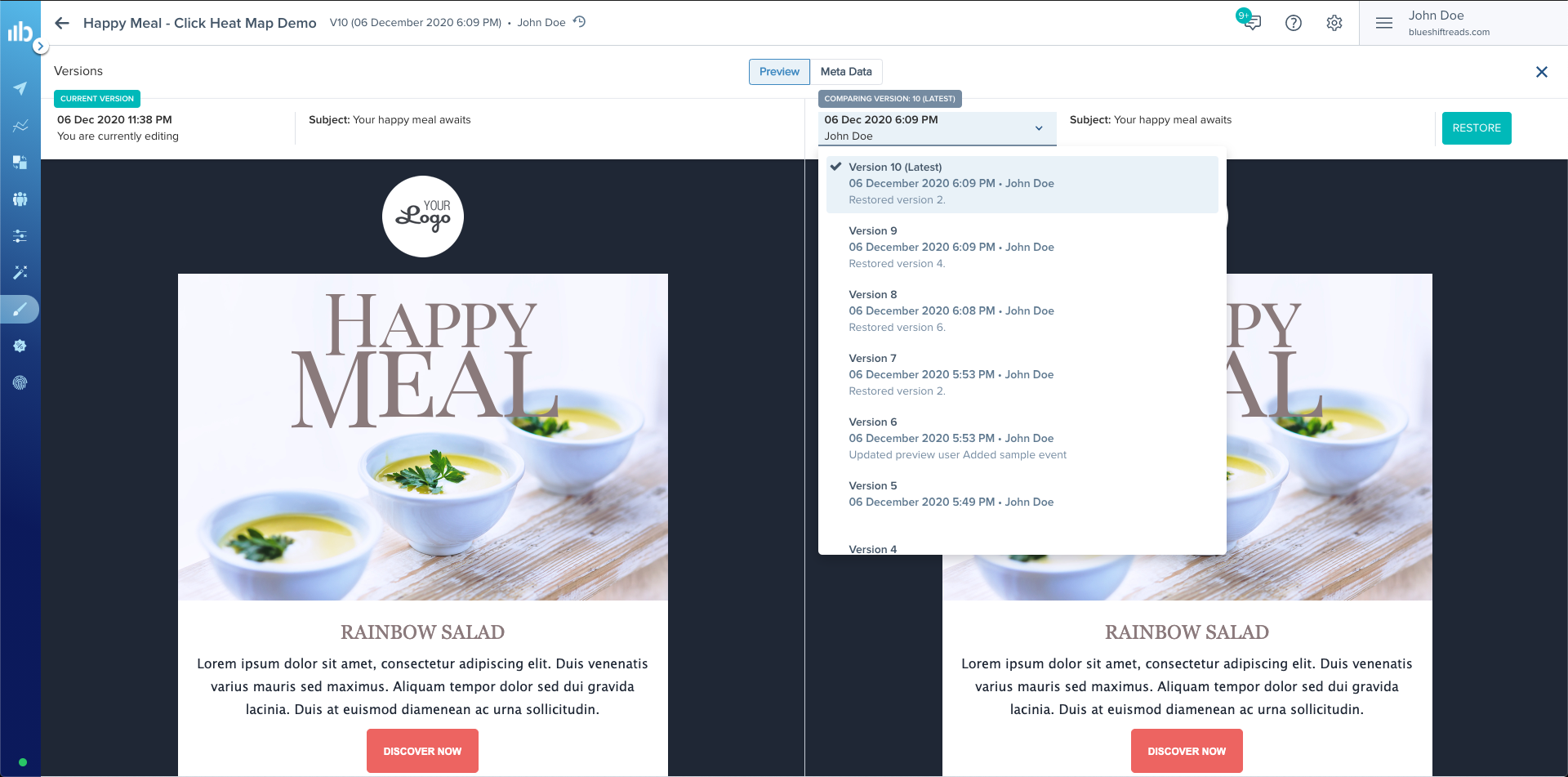 Preview tab provides options to compare the visual content of the templates, where as the Meta Data tab provides options to compare the meta data of the templates.