AppsFlyer is a SaaS mobile marketing analytics and attribution platform. You can use the deep linking feature on Blueshift once you have your app integrated with the AppsFlyer.
Set up integration
To enable Blueshift integration with AppsFlyer, complete the following steps:
Follow the AppsFlyer documentation to setup deep linking in AppsFlyer.
Contact support@blueshift.com to enable AppsFlyer integration in your account. This is a one-time setup that is done during account onboarding.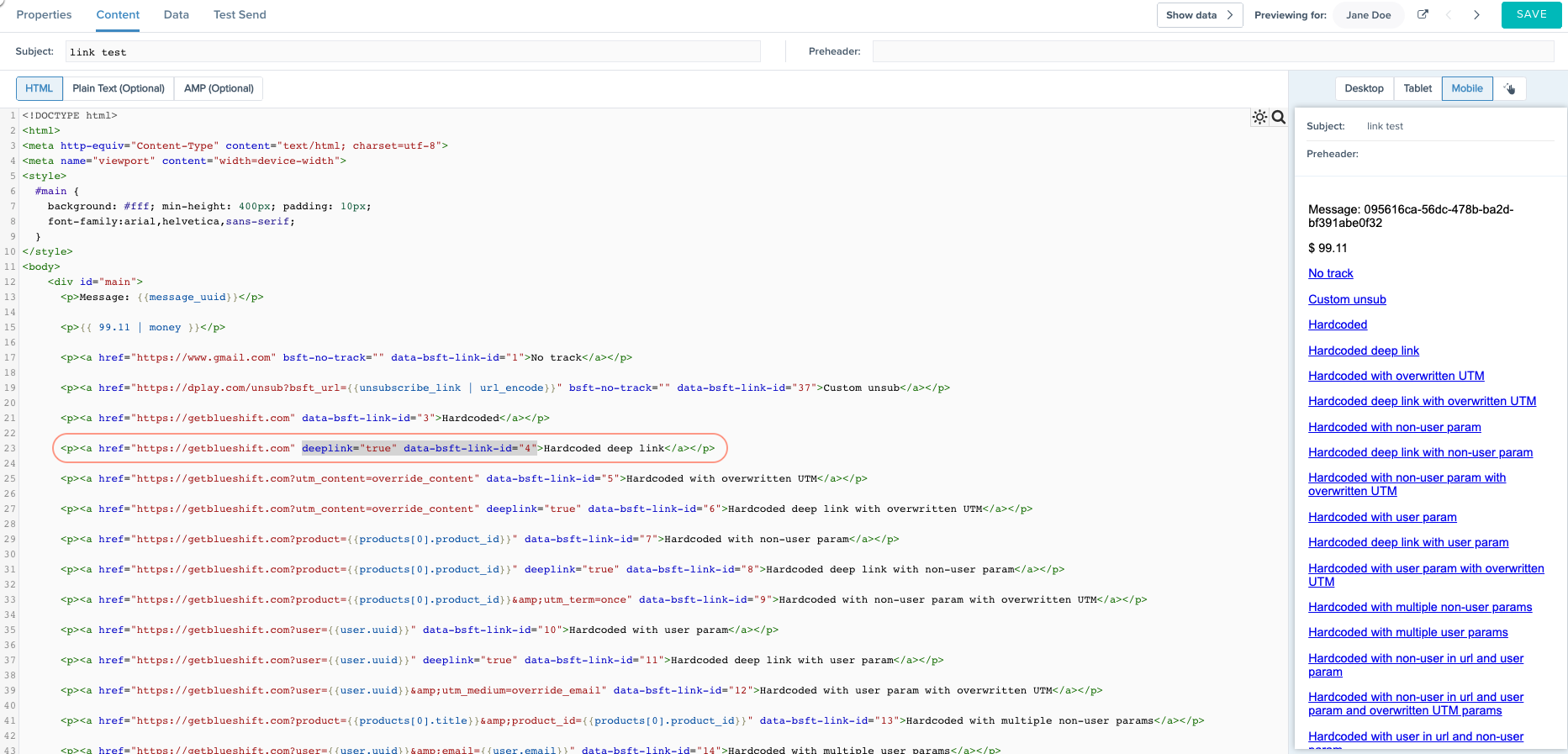 Next steps
Once your integration is live, you can use AppsFlyer supported deep-links in your emails. In your email templates, add a deeplink="true" attribute to links that should be treated as deep links or iOS universal links. This attribute must be present in order for the link to open the app as expected.