Blueshift's Recommendation Studio empowers you to configure unlimited recommendation schemes to use in messaging templates across various channels. Recommendations created with the studio can deliver unique & personalized messages for every user in a marketing campaign.
The recommendation studio is where you find all the information for your recommendation scheme.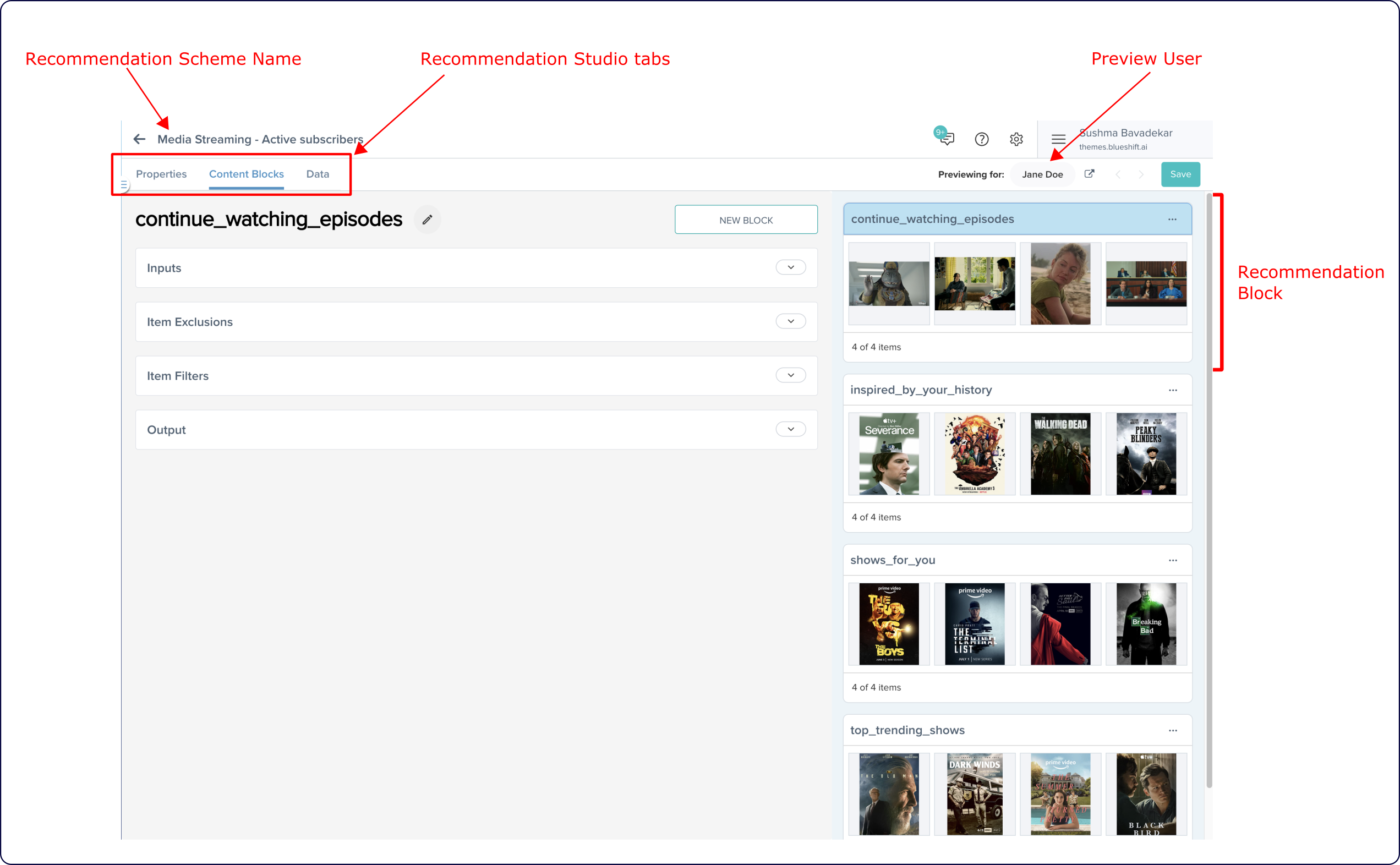 You can view the name of the recommendation scheme from all the tabs. You can also select a preview user.
From the properties tab, you can view and specify the following basic recommendation scheme properties:
The recommendation scheme name
It's organization using tags and tag folders
The list of messaging templates that use this recommendation scheme
The list of campaigns that use this recommendation scheme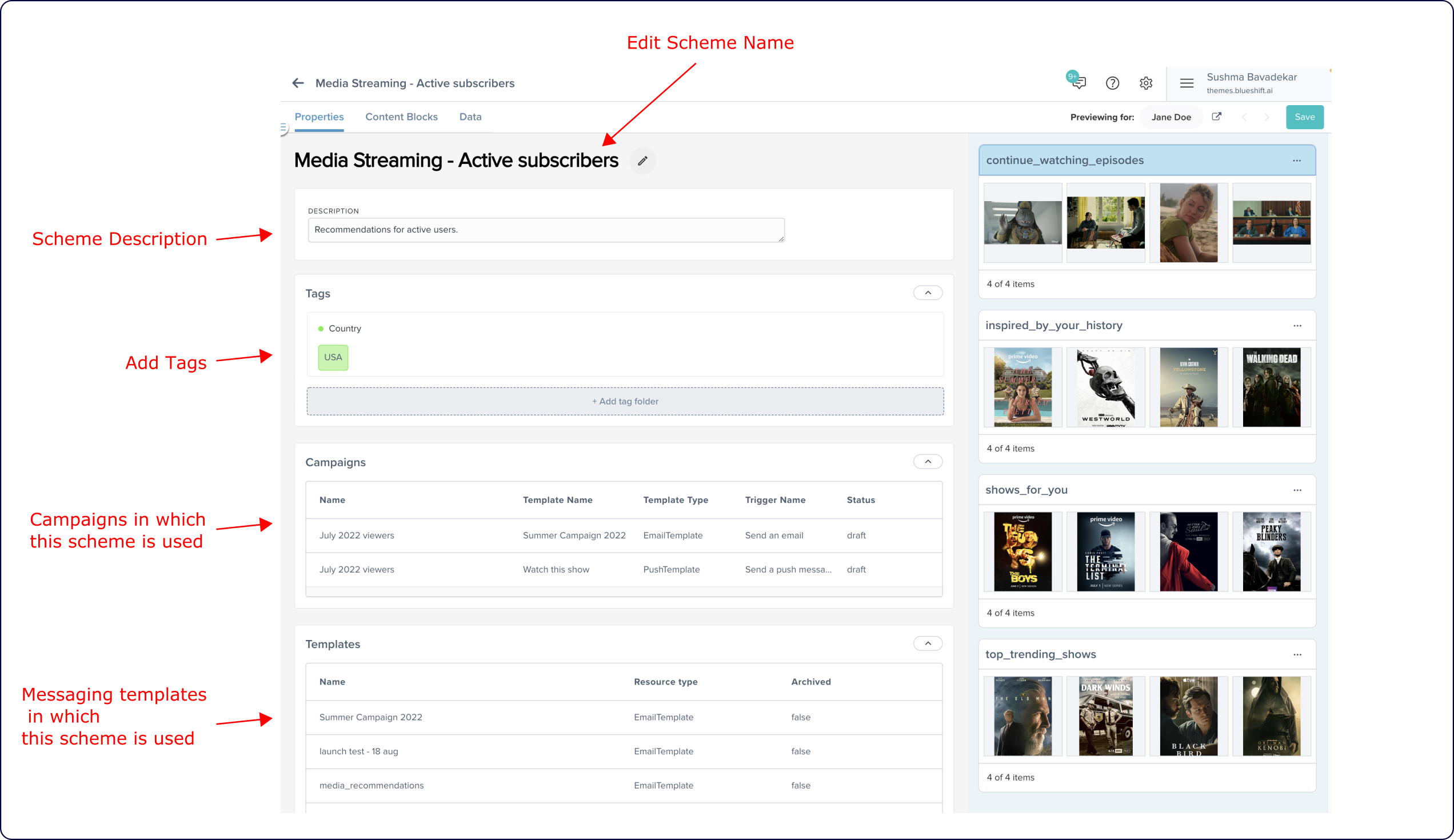 The Content Blocks tab is where you will design the recommendation scheme. Here you will add content blocks by selecting a recipe and then configure the recommendations as required.
For more information, see Building a recommendation scheme.
From the Data tab, you can tailor recommendations in response to incoming live content payload or event triggered campaigns. Use the attributes of the json request as the input to the recipe to add additional context. Common examples include recommendations based on seed list of items, categories, exclusions and user attributes.