Shared assets provides a convenient way to reuse snippets of code across multiple email templates. Re-using shared assets such as headers or footers across emails, allows you easily manage changes or updates while also simplifying template logic.
Common use-cases for shared use-cases are:
Header
Footer
Product Grids
Promotion banners
You can define the shared asset once and reuse it across multiple templates. Each shared asset has its own unique tag, which can be used to reference a shared asset from the template.
Sample reference tag:
<

shared_asset

>

 header 

</

shared_asset

>




Here is an example for building a Footer:
Simply enter the asset name, pick the asset type and enter the HTML. You would see a preview of HTML pasted. You can use user or recommendation variables, as well as Liquid logic within the shared asset.
Once you create the shared asset, note the "reference tag", which is used to refer the shared asset in email templates.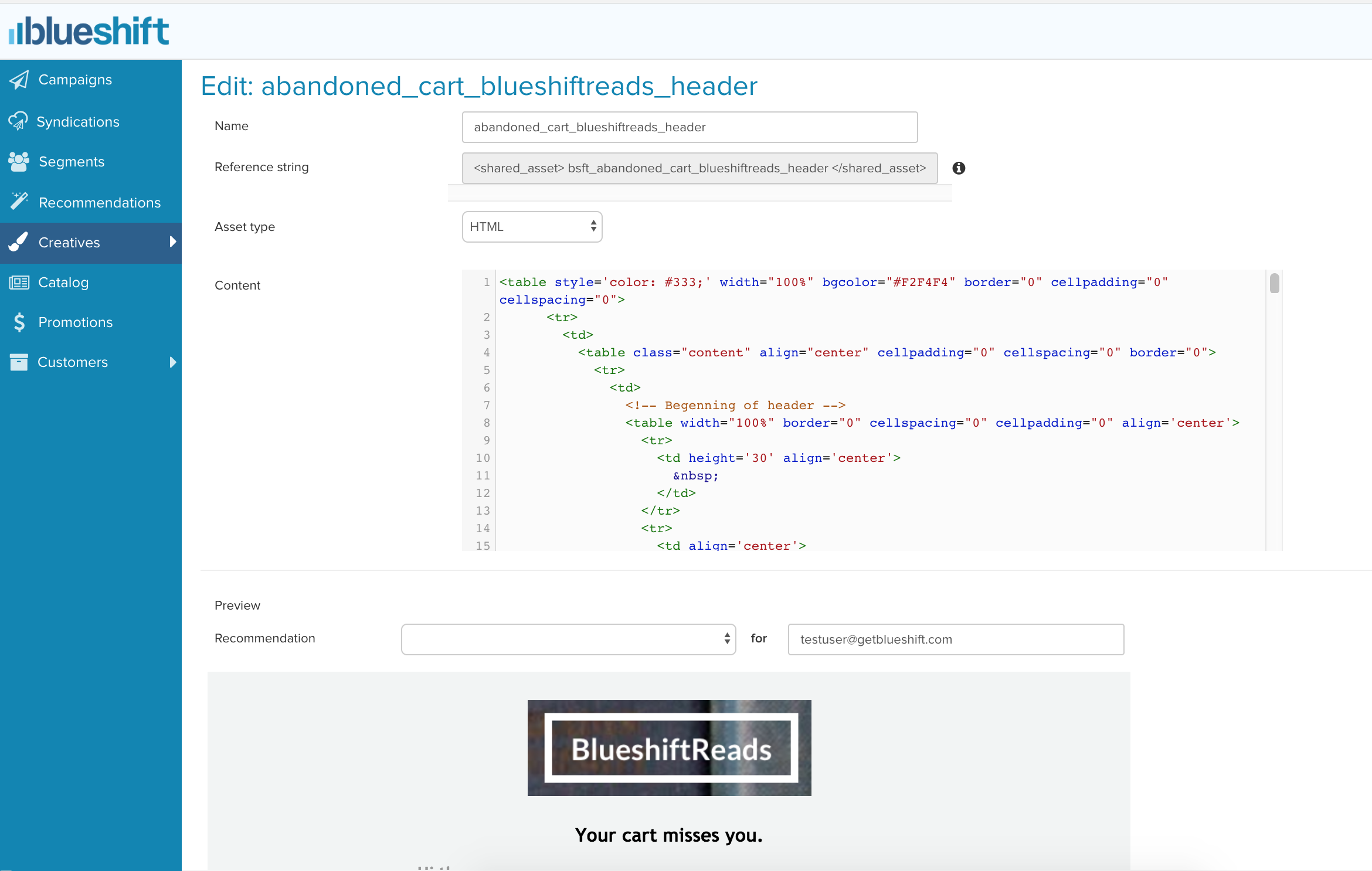 You can create an email template which is composed of multiple shared assets.
Shared assets support Liquid macros including user and recommendation variables.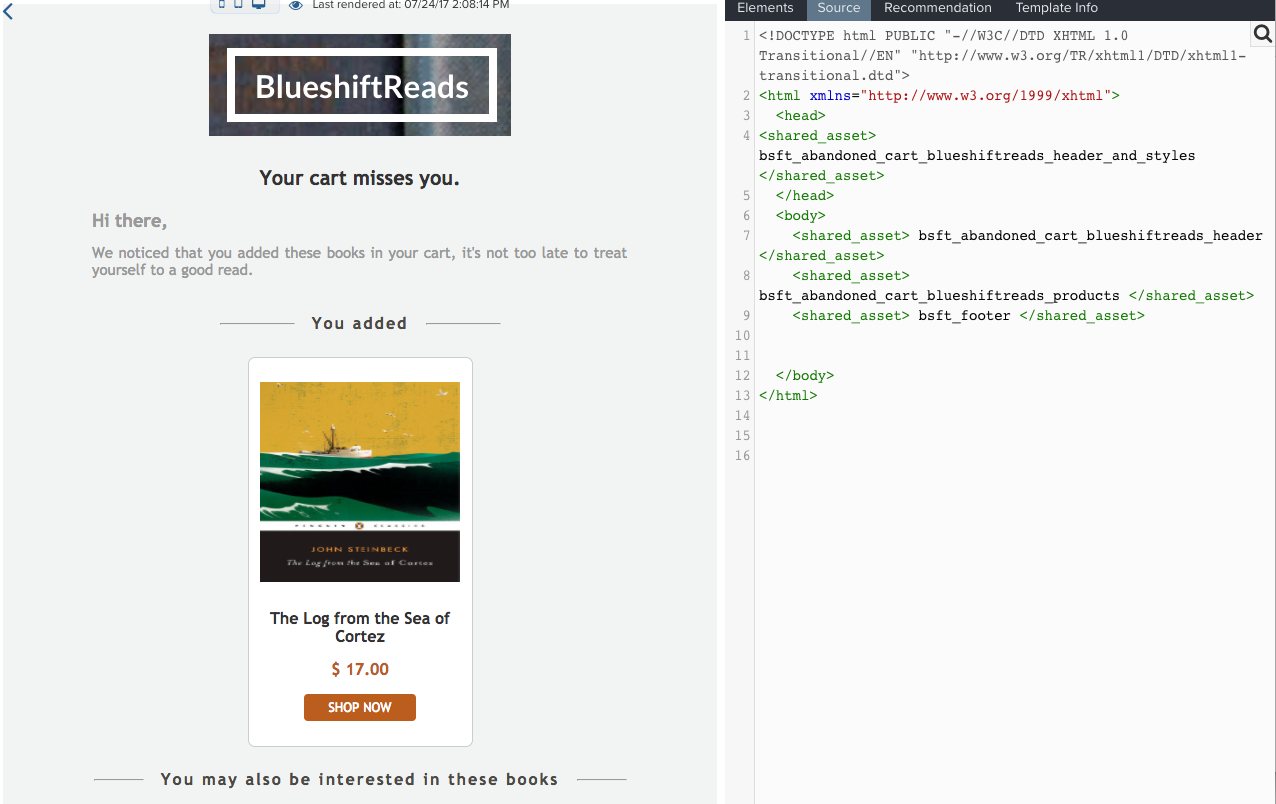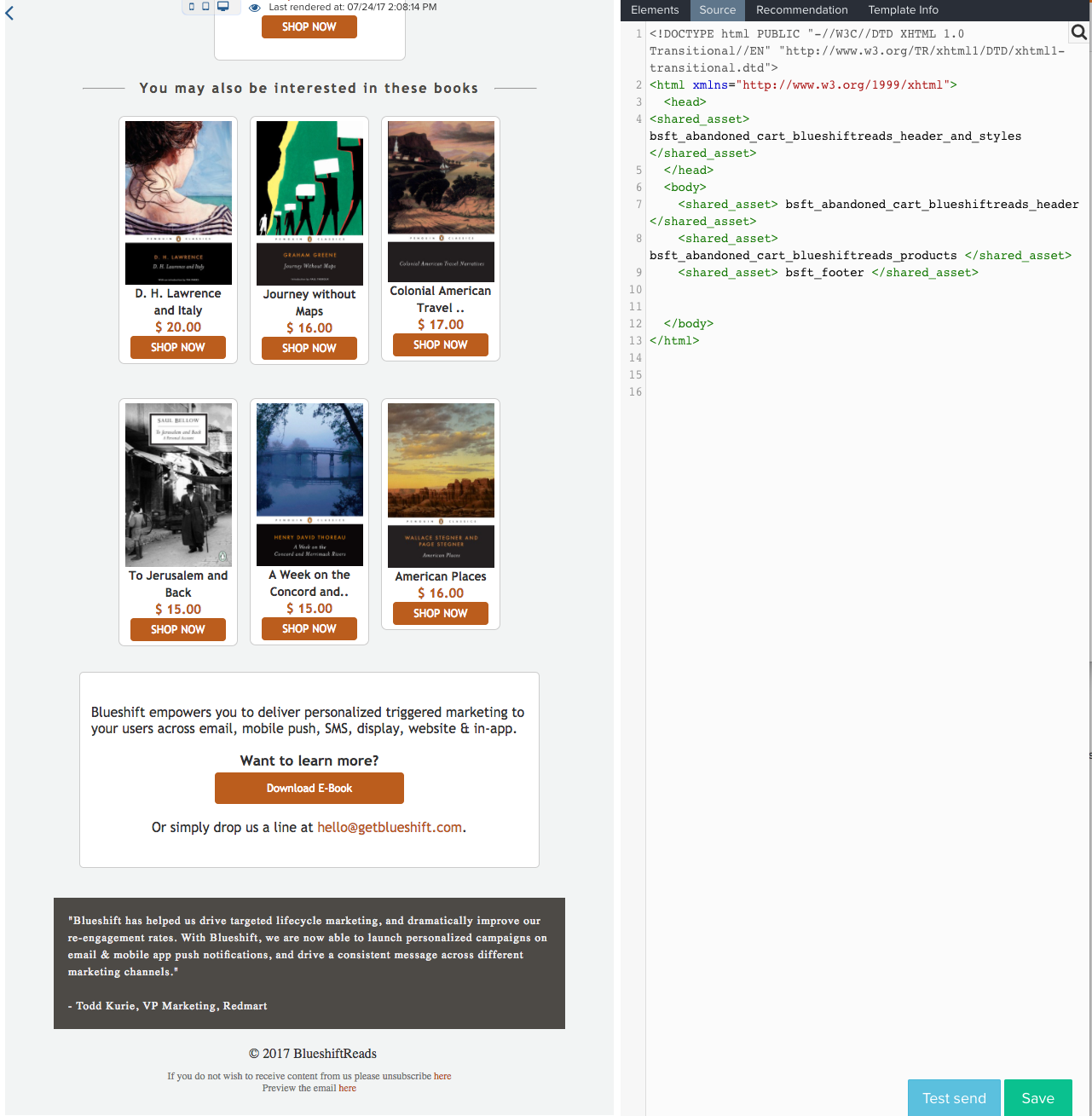 A shared asset cannot be deleted if it is being referenced in any templates.
The remove option on the shared asset listing page provides an option to delete a shared asset.