Before you use this message template in a campaign, you can test it in the following ways:
A cloud app message preview is generated for a specific user.
To select a user for preview, go to the Recommendations tab and enter the email address of the user in the Recommendations for field.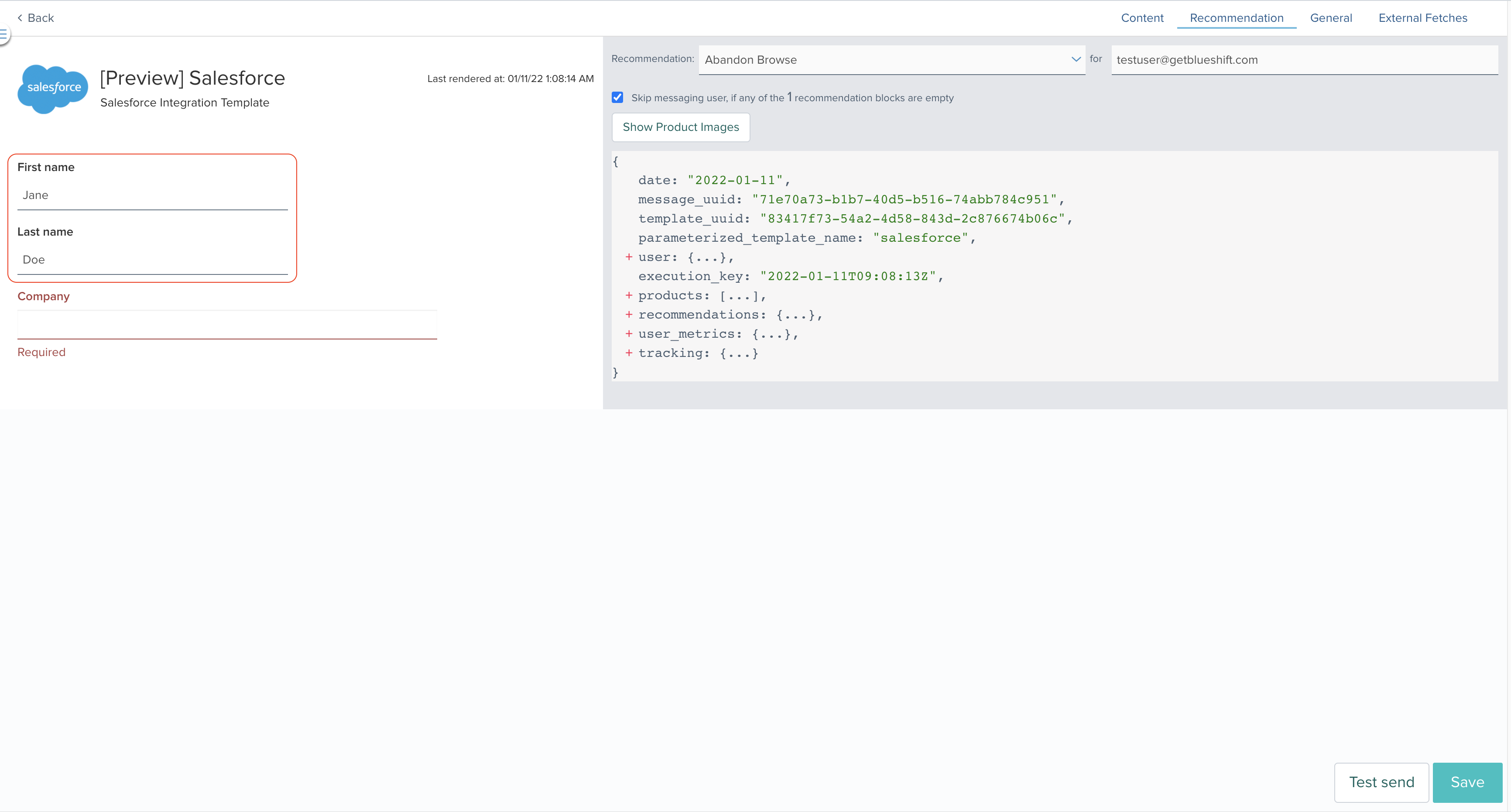 To test what the text message looks like and to preview the personalized content, you can send a test message to multiple users by clicking Test Send in the Cloud app Studio.
To send the test cloud app message, complete the following steps:
Click Test Send.
Specify the email addresses or Customer IDs of the users to whom the message is to be sent.
Click Test Send to Cloud App.